---
Stakeholders of the local tourism sector will receive COVID-19 vaccination in the coming weeks via a special programme, an effort taken to allow the industry to return
to normalcy.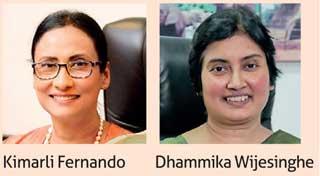 The programme proposed by the Sri Lanka Tourism Development Authority (SLTDA) has been approved by the Ministry of Tourism and Ministry of Health.

"The revival of the tourism sector is our primary focus. In doing so, we proposed the special vaccination programme. With the support of the Tourism and Health Ministry, we will implement the project.
We aim to safeguard the stakeholders of the industry and work towards a fairly normal set-up," said SLTDA Chairperson Kimarli Fernando in a statement yesterday.

Highlighting the need to rollout the programme at the earliest was SLTDA Director General Dhammika Wijesinghe who stated that attaining normalcy of operations, similar to that of pre-pandemic times, and uplifting the industry will have a positive impact on the country's economy.

"So far the safety of our people is a core mandate; hence we look forward to working together with the respective ministries and stakeholders to successfully implement this action," she said. SLTDA shared that individuals engaged in the industry were requested to register for the programme and a favourable response has been received so far with a total of 17, 714 registrations. From the hotel sector, 12, 503 staff attached to 'Safe and Secure' hotels across the island have registered, whereas coming onboard as well are 2,737 tour guides, and 1,816 tourist drivers. Those receiving the jab via the special programme will also be the 658 employees attached to the Tourism Ministry and the four line-agencies.

SLTDA in its statement expressed confidence that the "thriving revival" of the tourism sector is not far with the high response rate received from stakeholders to receive the vaccine. SLTDA stressed that the initiative will not only safeguard and protect the health of the tourism industry as a whole, but will further bring Sri Lanka a step closer to becoming the "safest country" for tourists. (SAA)