---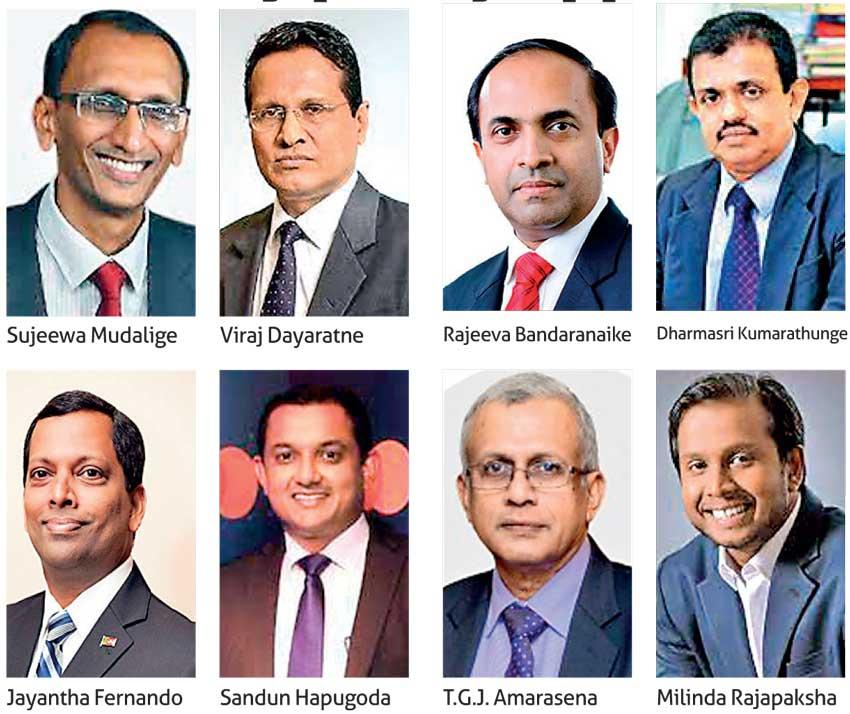 The Government Information Department yesterday announced the public and private sector experts, who have been appointed to the committee to formulate Sri Lanka's national policy on digital banking, blockchain and crytocurrency mining.

The committee comprises of Sujeewa Mudalige (Chairman), Viraj Dayaratne, Rajeeva Bandaranaike, Dharmasri Kumarathunge, Jayantha Fernando, Sandun Hapugoda, T.G.J. Amarasena and Milinda Rajapaksha.

Sujeewa Mudalige is Managing Partner of PricewaterhouseCoopers Sri Lanka and counts over 30 years of experience as a Chartered Accountant.

Viraj Dayaratne PC is currently Chairman of the Securities and Exchange Commission of Sri Lanka.
Rajeeva Bandaranaike is CEO of the Colombo Stock Exchange.

Jayantha Fernando is a Director at the Information Communication Technology Agency (ICTA) and chairs Sri Lanka's Data Protection Law Drafting Committee.

Dharmasri Kumarathunge is Director, Payments and Settlements at the Central Bank of Sri Lanka.
Sandun Hapugoda is Director of Mastercard Sri Lanka and the Maldives.

Air Commodore (Rtd/) T.G.J. Amarasena is currently CEO of the Sri Lanka Computer Emergency Readiness Team (CERT).

Political Activist Milinda Rajapaksha is currently Additional Director General of the Government Information Department.
Sri Lanka plans to draft acts, rules and regulations required to attract investments into digital banking and blockchain technology and to facilitate cryptocurrency mining companies to invest in Sri Lanka.

Minister Namal Rajapakse in his capacity as Project Coordinating and Monitoring Minister this week sought the approval of the Cabinet of Ministers to appoint a committee comprising of skilled professionals in the public and private sectors to draft a report on the acts, rules and regulations required to attract investments from companies operating in these sectors and to allow the Board of Investment (BOI) to take the necessary steps under the provisions of BOI Act No. 4 of 1978, to facilitate such investments.

"The necessity of developing a system that integrates digital banking, blockchain technology and cryptocurrency mining and other essential services has been identified to facilitate the creation of a digital business environment," the Government Information Department noted.