---
Investors should not miss out on Sri Lanka's "awesomeness" although the pandemic is in full play across the world, as significant opportunities exist in many economic sectors in the country that can provide tremendous returns to foreign and local investors alike, pointed out Finance, Capital Markets and State Enterprise Reforms State Minister Ajith Nivard Cabraal.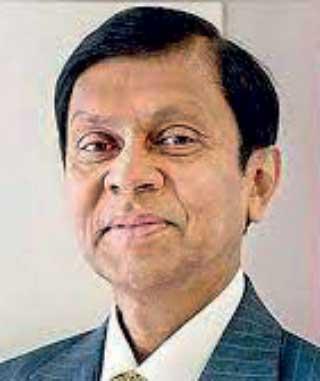 Ajith Nivard Cabraal
Highlighting Sri Lanka has maintained policy consistency, despite the economy being impacted with the COVID-19 pandemic, Cabraal, during his address at Investor Forum 2021, asserted that the measures taken by the government during the ongoing turbulent times affirm its determination in realising the growth targets.
"Just because there is COVID, just because there is this challenge at hand, we do not forget about our direction and our vision. We will meet those challenges but we will not lose focus on our overall goal," said Cabraal, implying Sri Lanka's dedication in realising its ambitious plans.

While taking into account the policy consistency offered by the country, investors should "examine the richness of the site, listen to the melody and analyse what can be achieved in the country and by doing so, Sri Lanka's awesome potential will be seen", he said.

Acknowledging that it is incentives that would draw the eyes of investors to Sri Lanka, Cabraal promised that the government would ensure the investors would be able to reap the benefits of such.

Among other promises were the promise of establishing a sustainable policy framework, improving the ease of doing business indicator and providing enabling legislations.

Meanwhile, on the home front, Cabraal called on local businesses and companies to think long term, so that the macroeconomic fundamentals can be maintained.

"Forge partnerships between yourselves and foreign investors, build spaces and reserves in your companies and then you would find that you would have the necessary ability to go forward with Sri Lanka," said Cabraal.