---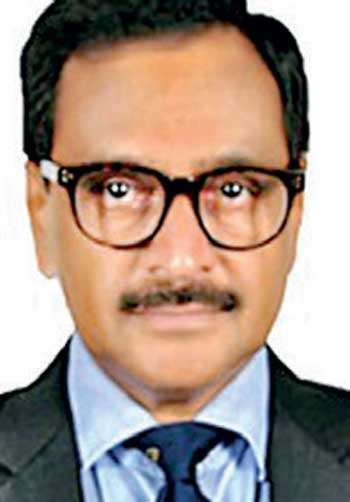 Asite Talwatte, a top professional and a veteran in the corporate world has been appointed to the Board of National Savings Bank by the Minister of Finance and Economic Affairs.

Talwatte joined Ernst & Young where he worked in Assurance, Business Risk and Advisory Services for 37 years prior to his retirement in March 2016. At Ernst & Young, he served as the Country Managing Partner for over 10 years.

AsiteTalwatte was President of the CA Sri Lanka in the years 2002 & 2003 and the CIMA in the years 1995 & 1996. As the President of CA Sri Lanka he chaired several technical Committees such as the Accounting Standards Committee, Auditing Standards Committee and the Urgent Issues Task Force to name a few.
He has also co-chaired a Committee on Corporate Governance, set up jointly by CA Sri Lanka and the Securities & Exchange Commission (SEC) in 2012 and currently chairs the Committees reviewing the applicability of Integrated Reporting in Sri Lanka and the Corporate Governance Code. He has served as a non-executive director on boards of listed companies, public companies and state owned enterprises and continues to serve as an independent non -executive director on several public listed company boards .

Asite is presently the Chairman of Management Systems (Pvt) Limited (MSL) a management services company providing, business process outsourcing, company secretarial and registrars services and executive search.

Talwatte, holds a MBA from the University of Sri Jayawardenapura, Sri Lanka and has also participated in a Kellogg Executive Programme at the Kellogg Graduate School of Management, Northwestern University in Evanston, Illinois. He is a fellow member of the Institute of Chartered Accountants of Sri Lanka (CA Sri Lanka) and the Chartered Institute of Management Accountants of the U.K (CIMA).