---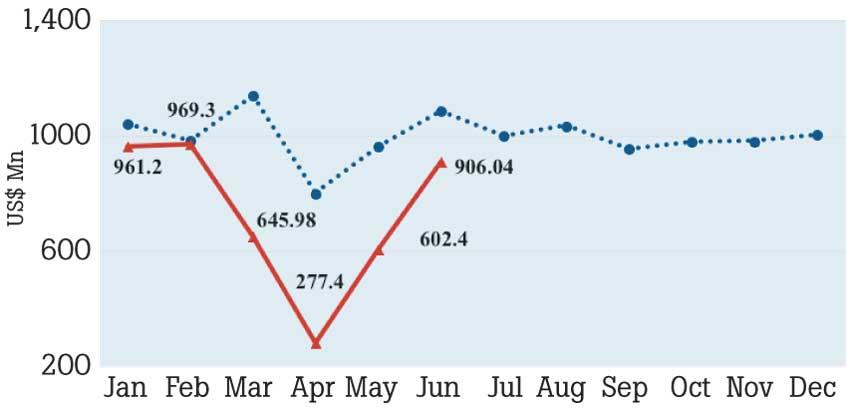 June merchandise exports closely correspond with PMI data for same month
Apparel sector succeeds in shifting production to PPE, generates over US$ 100mn
Pent up demand from major customers will further fill order books as US & Europe return to normalcy
Easy finance and State support may be aiding small businesses to ramp up value addition
Sri Lanka's merchandise exports recovered strongly in June, staging what looks like a V-shaped recovery in most of the sectors, as the country's exporter community responded to the call to ramp up their contribution to support the economy and employment.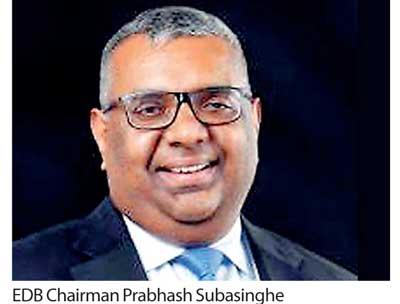 Sri Lanka's earned US$ 906.02 million from merchandise exports in June compared to US$ 587 million in May, registering a 54 percent month-on-month (MoM) growth, the data collected by Sri Lanka Customs and compiled by the Export Development Board showed.

June export earnings are however down by 16.4 percent from the same month last year.

Robust return of manufacturing activities, followed by services were seen from June's Purchasing Managers Index data last week, which pointed to a gain by a large margin— another proxy indicator for the strong returning of the export trade.

Sri Lanka's export sector may be receiving a further tailwind from the extremely generous financial assistance to export-oriented small businesses engaged in value addition industries, which helps them to expand their operations.

Comparing the export earnings data from April which hit a trough, the Export Development Board (EDB) Chairman Prabhash Subasinghe termed the June showing as a, "V-shaped recovery in the export sector," which recorded a 327 percent growth.

Earnings from apparel exports rose by 84 percent on a MoM basis to US$ 402 million in June compared to US$ 219 million in May as the industry made a successful production shift to producing personal protective equipment (PPE) for their existing clients in the United States and the Europe.

PPE related exports, which included rubber-made products such as surgical gloves etc. apart from textile related facemasks and protective suits, accounted for US$ 106.5 million in June alone.

Meanwhile, earnings from rubber and rubber products exports rose by 35 percent on MoM to US$ 69 million in June although the tyre sector performed poorly.

Earnings from tea stood at US$ 115 million in June, which was a 6.1 percent gain from May and 1.5 percent gain from the same month last year, as both prices and volumes helped the country's largest agricultural export commodity to stay in tact during the pandemic, as demand holds up.

Meanwhile, export earnings from all major categories of coconut-based products such as coconut oil, coco peat and activated carbon rose to US$ 65 million, surpassing even last year's figure, which was US$ 55 million.
Earnings from spice exports were US$ 32 million in June compared to US$ 24 million a year ago, while earnings from seafood exports increased by 14 percent to
US$ 24.3 million.

However, June export earnings from food & beverages and electrical & electronic products declined by 8.4 percent and 6.3 percent respectively from the same month last year.

Both sectors have more room to move up in the value chain, first one through robust research and development and the second one through contract manufacturing.

United States led the export customer portfolio for Sri Lanka during the first six months, followed by United Kingdom, India, Germany and Italy.

The cumulative merchandise export earnings for the first six months of 2020 stood at little over US$ 4.3 billion down 26 percent from a year ago.