---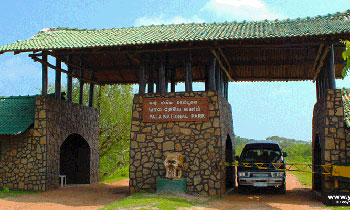 The Yala National Park would be closed for two months from Friday (Sept.1) as a result of the extremely low rainfall in the area and due to the prevailing drought, Wildlife Conservation Department spokesperson Hasini Sarathchandra said.
"The park will re-open again on October 31, provided rains being experienced during this time. However, it should be noted that last year too the park reopening following the dry season had to be extended as the drought had continued to effect the availability of water for the animals to survive," Sarathchandra said.
Accordingly, the Palatupana Entrance Block 1 and 2 of the Yala National Park would be closed while Galge and Yala West Entrances Block 3, 2, 5 would remain open for visitors, she said.
"The time the park closes to the public happens to be the breeding season for leopards. So it helps not just these majestic animals but allows greater time and space for park officials to focus on the animals," she said. (Chaturanga Pradeep)