---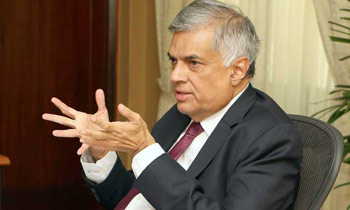 The United National Party (UNP) would begin a course of reorganisation by May this year, Prime Minister Ranil Wickremesinghe said on Saturday.
He said the party would be reorganised from the grass roots level.
He said UNP was to participate in counter-protests against the Opposition, which were to be organised by the youth shortly.
He said these protests would be organised especially against those who were planning to file legal action against the setting up of an industrial zone in Hambantota. (Yohan Perera)