---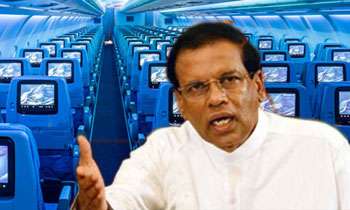 President Maithripala Sirisena has complained that, during a recent trip with Sri Lankan Airlines, he was treated to some cashews which were not fit for human consumption.
Speaking at a farmers' event at Hambantota on Monday, the President said the offending products were served to him during a flight from the Nepalese capital Kathmandu to Colombo last week.
"When I returned from Nepal, they served some cashew nuts on the plane. Let alone humans, even dogs can't eat those cashews. Who approved the cashew? Who is responsible for this?" he asked.