---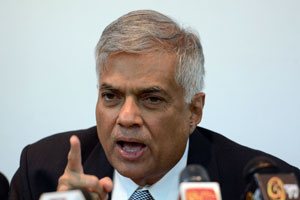 Prime Minister Ranil Wickremesinghe today said he will look into the concerns raised by certain groups in the business circle with regard to non tariff barriers that Sri Lankan exporters face when they enter the Indian market.
"There are non tariff barriers which Sri Lankan exporters have to face when their goods enter the Indian market. There is red tape in India brought on by the administration set up of that country. We are especially focusing on it. There is no such red tape for Indian goods entering the Sri Lankan market," Mr. Wickremesinghe said while addressing a gathering at UNP head quarters Sirikotha last morning.
" We are going to focus on these non tariff barriers when discussing the proposed Economic and Technological Cooperation Agreement (ETCA) with India. The Indians do not face such non tariff barriers when they enter the Sri Lankan market. We will ensure that both Sri Lankan and Indian exporters have a level playing field," the Prime Minister said.
Elaborating on ETCA , Mr, Wickremesinghe said the government had informed India that the professional services exchange programme could not be included in the agreement.
He said the government would put the frame work agreement in Parliament soon. He said everyone would have access to it through the House. "The President has also instructed that trade agreements should be discussed openly. This will be done through Parliament. There is no other democratic methodology. We are committed to carry out such a democratic process," he said.
"What amazes me are those from the Bamunu Kulaya who sas the government should talk with them. We will go straight to Parliament to discuss trade pacts as per the mandate given by the people. These people who make demands are those who glorified Rajapaksas . We can determine who is a Bamuna and who is wasalaya through the Wasala Suthra preached by the Buddha. The media is publishing various reports. Some reports say those who have been appointed to discuss trade pacts are not qualified. We have appointed Prof. Saman Kelegama for the job. They can find out who he is and should not ask me. The right hand of some journalists does not know what their left hand is writing. Some glorify Rajapaksas and others go behind Prof.G L Peiris. What doe he know about the economy?," Premier Wickremesinghe said.
He said the government would set the stage for the creation of one million jobs in the coming months. "We are also making an effort to ensure a sound economic and social status for the people of this country. We pledged to create one million jobs. We are totally focusing on it," he said adding that it would be fulfilled through trade agreements with China, India, USA, Singapore and Europe.
"We will go for a joint economic programme with China and also go for an economic agreement. We will also work with Japan, will sign a trade pact with Singapore, restore GSP plus and get the ban of fish exports lifted. We hope these will be done before the end of this year," he said.
"One million jobs will be created through investments of these countries. " Do not have doubts about it as we will definitely achieve the target," he added. (Yohan Perera and Chaturanga Pradeep)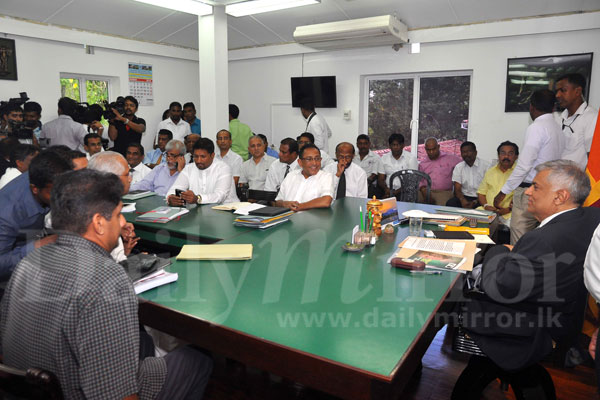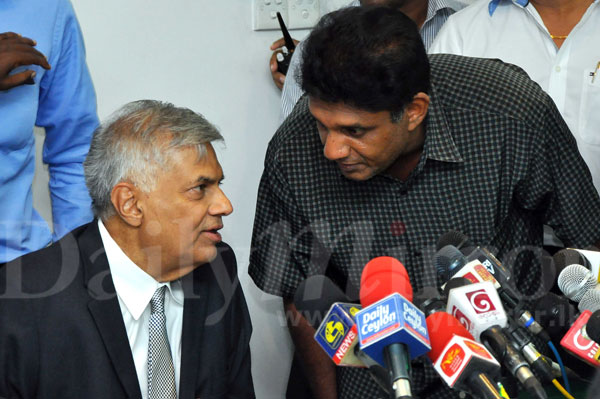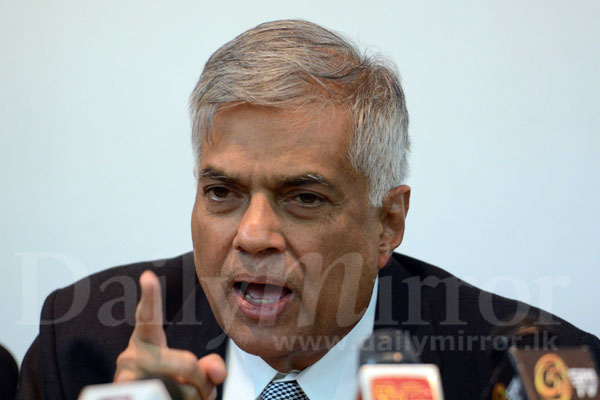 Pix by Pradeep Pathirana
By Chaturanga Pradeep