---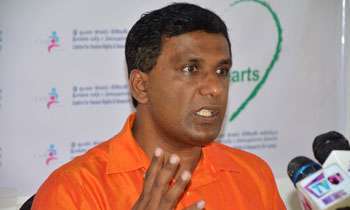 The Provincial Council (PC) elections should held before holding any elections, Campaign for Free and Fair Elections (CaFFE) Executive Director Keerthi Tennakoon said.
Speaking to the Daily Mirror, he said the priority should be for the PC polls and added it was neither the presidential election nor the parliamentary election.
"As far as the prevailing political crisis is concerned, it is apparent that there is a need for a general election," Tennakoon said.
"However, the PC election has been delaying for fourteen months and the tenures of six of nine Provincial councils has been expired," Tennakoon added.
Accordingly, he said the Provincial Councils such as Eastern, Sabaragamuwa, North Central, North, North Western and Central had been already dissolved
He proceeded to say that going for either general election or presidential election was optional and it would depend on the prevailing state of affairs.
Meanwhile, he said the nominations for the presidential election should be called for on October 15, 2019 and it was due to be held on December 8, 2019.
"As it is evident, the recent Governments have postponed elections especially the Local Government election. But when it comes to the presidential elections, they can't do so," he added. (Sheain Fernandopulle)