---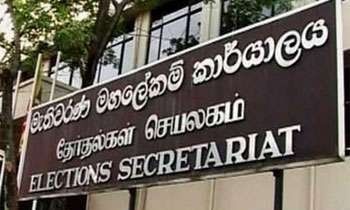 Several key decisions are to be taken today (3) when the Election Commission meets to discuss the holding of the Provincial Council Elections in January next year, informed sources revealed.
According to Election Commission sources, the main topic of discussion would centre upon whether to conduct the the provincial council elections in January next year under the new electoral system.
It said a series of reports prepared by the new Director General of Elections Chandrawansa Perera with regard to the holding of provincial council elections are also to be discussed today and a decision taken on whether to stick to the new electoral system for the upcoming polls.
It was revealed that the Election Commission has already commenced the preparation of ballot papers and other documents required in order to conduct the PC election under the new electoral system while a census to choose officials for the upcoming polls is also said to be underway, according to these sources.(Ranjan Kasthuri)