---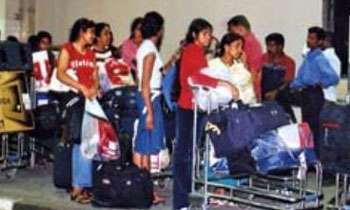 More than 600 Sri Lankan migrant workers died annually due to several issues they faced during employment abroad, Foreign Affairs State Minister Vasantha Senanayake yesterday.
State Minister Senanayake said immediate steps should be taken to mitigate this situation and action should be taken to safeguard Sri Lankan migrant workers.
"The migrant workers face many issues when they have to visit the Consular Affairs Division of Foreign Affairs Ministry in Colombo to complete the formalities. Accordingly, we have taken steps to establish mobile consular divisions at district levels," he said.
He said initially a District Consular Division would be established in Polonnaruwa.