---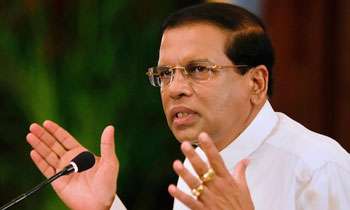 President Maithripala Sirisena today said a comprehensive Cabinet reshuffle would take place soon.
Speaking to the heads of media institutions during a meeting held this morning, the President said a committee from both parties of the government would be appointed to decide on the reshuffle.
He also invited all members of Parliament to strengthen the government.
Meanwhile, the President said the Local Government Elections Act needs to be amended because of the distortions in the new Act.
"The number of LG members should be reduced to 4,000 from 8,000," he said. (Kelum Bandara)