---
Says the business sector benefited from tax cuts introduced by the SLPP Government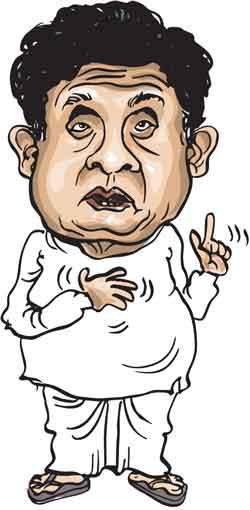 By Yohan Perera
Opposition Leader Sajith Premadasa has called on private lenders and the super-rich to bear their fair share of the burden in Sri Lanka's domestic debt optimization (DDO) process.
Speaking to officials of the Ceylon Chamber of Commerce in Colombo, Mr. Premadasa criticized the government's approach, which he described as disastrous for sparing these affluent groups from the debt restructuring burden, leaving it solely on the shoulders of the working class.
He emphasized the need for all stakeholders in the nation to contribute both economically and in addressing financial challenges.
While acknowledging that the business sector had benefited from tax cuts introduced by the SLPP government, Mr. Premadasa pointed out that such cuts had caused a significant revenue loss of 8 to 10 per cent for the government.
Mr. Premadasa expressed reservations about blindly following the recommendations of the International Monetary Fund (IMF), stating that the IMF package should have been more favourable. He reiterated his party's commitment to advocating for a form of capitalism with a human face and emphasized the importance of learning from successful business leaders, some of whom are considered super-rich.