---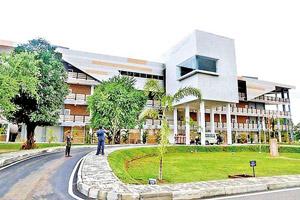 Following the Daily Mirror expose on May 8, under the heading 'KDU under Scrutiny', where allegations were levelled against Vice Chancellor Kotelawala Defence University, Maj. Gen. Milinda Peiris, President Ranil Wickremesinghe has sought for his resignation, the Presidential Secretariat told Daily Mirror.
As per the orders, Maj. Gen. Peiris tendered his resignation in June, but was allowed to carry out his duties until a suitable successor is appointed. The new Vice Chancellor (VC) Rear Admiral Dammika Kumara, Commander Western Naval Area assumed duties on Friday September 1.
State Minister of Defence Pramitha Bandara Tennakoon confirmed in this newspaper that Rear Admiral Dammika Kumara assumed duties as the new VC of the Kotelawala Defence University (KDU) on Friday for a period of three years.
When asked whether the Defence Ministry conducted any inquiry based on the allegations this paper exposed against the former VC, the State Minister said that on the request of the member of Committee of Public Enterprises (COPE) MP Premnath C. Dolawatte Attorney-at-Law, a forensic audit will be conducted to find whether there is any truth to the allegations levelled.
"During Parliament Consultative Committee which I chaired, MP Dolawatte raised this issue and requested to conduct a forensic audit. As a responsible government, we do not have any hesitation to go for a forensic audit which will be carried out in due course. This will be a good opportunity for the former VC to prove that he was not involved in any wrongdoing and prove he is innocent," the State Minister said.
The State Minister further said that MP Dolawatte is planning to take up the issues reported at a future COPE meeting where, the KDU administration will have to provide answers to the queries raised at the COPE. (Nirmala Kannangara)
Related Story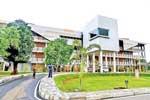 Corruption galore at the Kotelawala Defence University and its affiliated hospital, it is alleged