QUESTIONS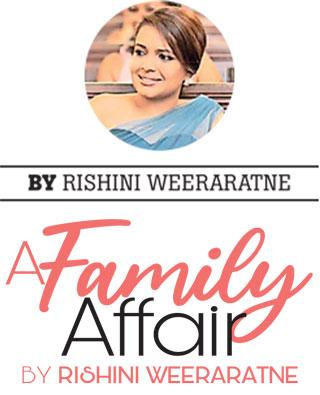 1.Share in brief a summary of your educational qualifications?

2.Share in a brief a summary of your professional journey?

3.Tell us a bit about yourself?

4.How is it working with your father and your two brothers?

5.How is it working for the Family Business? What plans do the three of you have for the business?

6.Share with us a secret about your brothers that no-one else knows?

7.Which sibling is the real 'Mama's boy'?

8. Do you envision working together in the long run or would you prefer to build your own companies and brands separately?

9.What are you most passionate about?

10.Who do you look up to for inspiration or mentorship?

11.What do you do during your spare time?

12.In a post Covid19 world, which industries do you think are most likely to succeed?

13.You studied overseas, yet you returned back home to work. What made you come back to Sri Lanka?

14.How has the pandemic affected your business?

15.Share with us in brief your plans for the immediate future?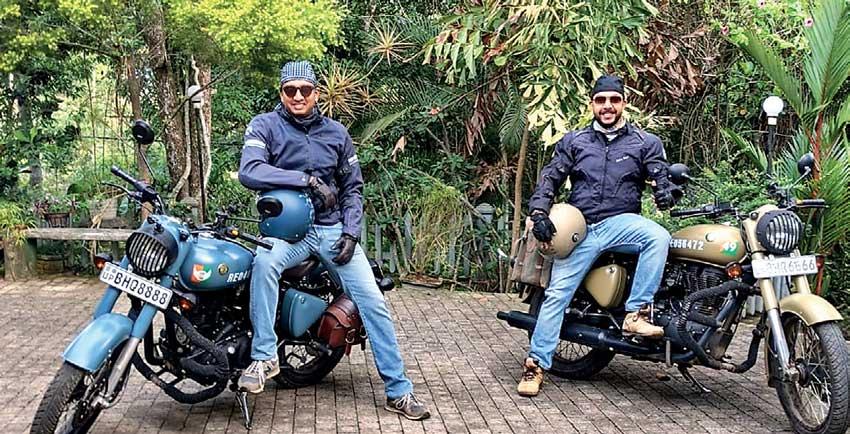 CHAMARA
(1)Higher National Diploma in Computer Science, Edexcel, UK.
B.Sc. Computer Science, Northumbria University, UK.
M.Sc in Business Management, Durham University, UK.

(2)Commenced my career by joining the family business and acquiring the 'Haycock Valley Tea Factory.' It was a turnkey project which I successfully developed and sold within a span of five years. Afterwards, I took over Uva Greenlands Estate, which was underperforming. I was quick to identify the potential for tourism in the region, and hence subsequently, built the first high-end restaurant in Ella. Upon the success of this initial restaurant, we decided to expand into luxury accommodation and launched 98 Acres Resort and Spa with thirty-eight private rooms in Ella. In 2018, we were named as the Best Mountain Resort in the World. I was the recipient of the National Young Entrepreneur Award in 2015. At present, I am the Director for the Uva Halpé Tea Factory, 98 Acres Resort and Spa, Secret Hotels, 98 Adventures (PVT) LTD and the Flying Ravana Mega Zipline.
(3)I am the eldest in the family. I received my primary and secondary education in Bandarawela and my tertiary education in UK. I am married with two kids; a seven-year-old daughter and a four-year-old son. I enjoy playing golf and volleyball. I love riding my Royal Enfield motorbike in Ella. I enjoy spending time in Ella as opposed to being in Colombo. I want to make Ella into a world-famous travel destination by creating unforgetable experiences.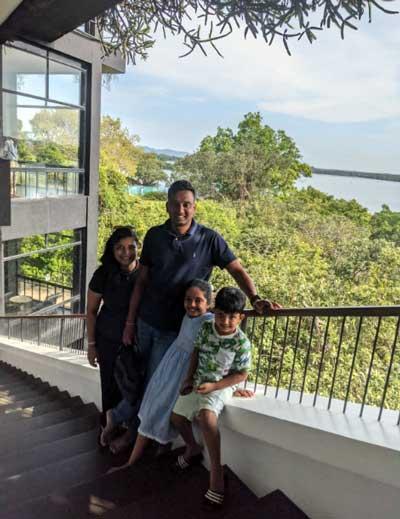 (4)It has been a wonderful journey thus far. My father gave us the freedom to venture into new areas of business without limiting us to just the tea sector. Each of us have expertise in different areas, hence together we make a great team. We have done a lot together over the last decade, and most of the new businesses we have embarked upon have been successful, hence I think we can achieve a lot more in the near future.
(5)I was always in to Computing and Technology, hence I never thought I would enjoy doing business, especially with the family. But things have been good thus far and we have a lot of new and exciting projects in the pipeline. Most of our new ventures will be done in Sri Lanka for the first time.
(6)Haha! I would have to kill you if I told you.
(7)Without a doubt – Eranda!
(8)We will always work together. As I mentioned previously, each of us focus on one area of the business, therefore we can each focus on our individual strengths when developing the business.
(9)Adventure Sport. We have a lot of potential to grow this vertical in Sri Lanka. Our future plans include introducing more adventure sport activities in Sri Lanka. We want to one day make Sri Lanka a top destination in the world for Adventure Tourism. world travellers.
(10)My father. I admire the manner in which he started from the bottom and built a successful business all on his own, whilst raising a family. He is the sole reason we are in this position today. We are incredibly blessed to have him as our father.
(11)I enjoy riding my motorbike along the mountain trails. I enjoy playing golf and volleyballs and I cherish the time spent with my wife and kids.
(12)Tech companies will have the biggest advantage as digitization is a top priority. From online retailing, online customer service, remote working and also companies looking for digitization of all supply chains, will see significant growth. Artificial intelligence will enable companies to improve their productivity and services. We are also hoping tourism will see a large boom.
(13) I can't imagine living anywhere else other than in Ella, Sri Lanka. Even before I went overseas for my higher education, I knew I would return back home. My family and my businesses would always remain in Sri Lanka.
(14)We had to close off most of our hospitality operations due to the lockdown. But we ensured that our staff was looked after and we didn't lay off anyone. Hence, there was a significant cash outflow without any inflows. After lockdown was lifted, we focused on our local clientele and we had a great response. That's the advantage of building a strong brand like 98 Acres; we were able to sustain even in uncertain times.
(15)Several plans in the pipeline in the Adventure Tourism sector. We have already got approvals for several cool adventure activities and currently, developments are underway. We are also planning to expand our brand within the hospitality sector and at present, we are working on some new interesting concepts, most of which will be done in Sri Lanka for the first time.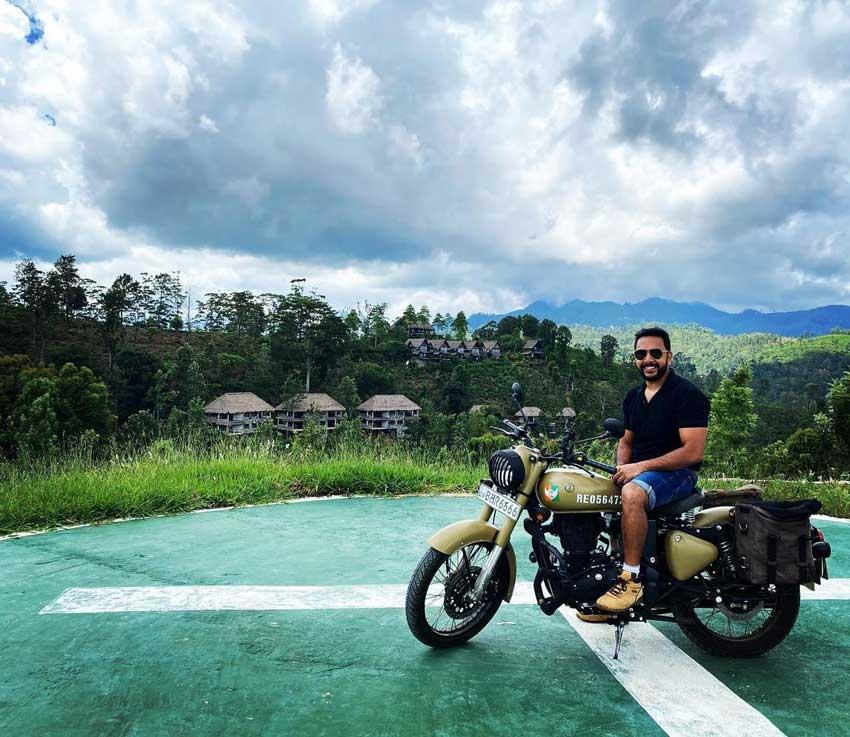 RANGA

(1)B.Sc in Management, London School of Economics, UK.
M.Sc in Finance and Management, University of Exeter, UK.
(2)(a) Commenced my career working as an Intern in the tea sector, at John Keels Holdings PLC. (b) Management Trainee, DFCC Bank. (c) Joined the family business as a Finance Manager and at present I'm the Director Finance.
(3)I am the quiet, boring one in the family. We initially never envisioned working together, however it all eventually fell in to place. Our passions aligned well with our education, for example, Eranda was always the Marketing boy in the family and Chamara was perfect at managing everything and he was always curious about new products and services.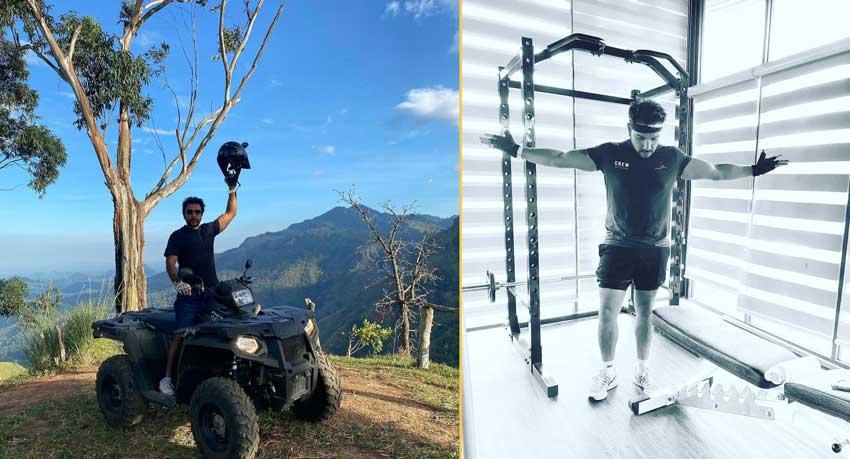 (4)Initially, it was quite a challenge, especially working with my father. He wasn't keen to implement new ideas. But eventually, after proving that we actually can make a positive change, he started believing in us, and eventually gave us the reins of the company. I enjoy working with my brothers. Of course, at times we are on each-others necks when our opinions differ, but we always manage to find workable solutions and end the day sharing a pint chatting about how immature the other behaved during the argument.
(5)It is quite satisfying because at the end of the day, when the business grows and succeeds, so does the entire family! Our future plans include diversifying in to multiple sectors, however, we will continue to focus on tourism and adventure tourism; this is our core passion.
(6)Best I don't share any secrets in public!
(7)Hands down – Eranda! The baby of the family.
(8)We will always work together; that's are biggest strength.
(9)Riding my Royal Enfield Motorbike around, running and working-out; even though I don't look that fit!
(10)Successful business icons and successful leaders. I try to learn and draw inspiration from them. There are different things to learn from each successful person.
(11)Try to spend as much time as possible with family, and if time permits go for a ride on my bike, and also make time to meet my friends.
(12)People will definitely want to travel more since we have all been stuck at home for far too long. I also feel the IT sector and the Healthcare sector will continue to grow post Covid19.
(13)Family and family business was the main reason. We love Sri Lanka, especially Ella. We have an amazing life back here, total freedom and a business that we are passionate about. I don't think I would ever want to live elsewhere. No place like home.
(14)Hospitality arm was affected, but our tea company is growing steadily.
(15)Grow our different business verticals and explore new ventures.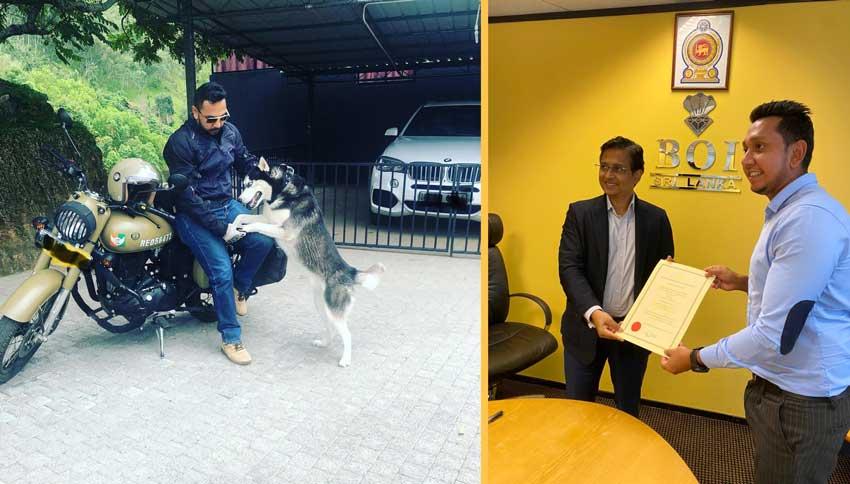 ERANDA
(1) B.Sc in Marketing, Monash University, Caulfield Campus, Melbourne, Australia.
M.Sc in International Business, Monash University, Caulfield Campus, Melbourne, Australia.
(2) I came back to Sri Lanka, and launched U.H.E. Exports (PVT) LTD. with one university graduate in 2014. Today, we export premium Ceylon Tea, under our signature luxury brands Halpé Tea and Greenlands Ceylon Tea, to over forty countries. With the help of my two brothers and my team, I was able to grow the company in a short span of time from a two-employee entity to a large-scale organization. In 2018, we were ranked as the Overall Runners Up – 'Best National Food and Beverage Company,' by the Ceylon National Chambers of Industries and Commerce. In 2017, I was the recipient of the National Young Entrepreneur of Sri Lanka award.
At present, I am the Director of the Uva Halpé Tea Factory, 98 Acres Resort and Spa, Secret Hotels, 98 Adventures (PVT) LTD, and the Flying Ravana Mega Zipline.
(3)I am the youngest in the family. I overlook Marketing and International Business Development for the company. I am married to Neroli Lorenz-Daniel and we are expecting our first child, a baby girl, this year. I enjoy playing golf, meeting new people and exploring new countries.
(4)My father is retired. I enjoy working with my brothers. We all have a passion for creating new and inspiring products that exceed our customers' expectations. Annually, the three of us travel to a new country in order to do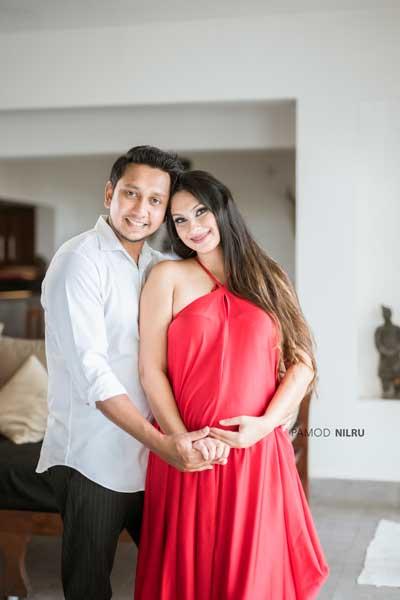 extensive research, identify and learn about different products and services, that in turn could be implemented here in Sri Lanka. Our most recent success was the Flying Ravana Zipline in Ella; South Asia's second longest mega zipline. Our strength lies in the three of us looking after the core areas that encompasses the foundation of each of our businesses: Chamara: Director General, Ranga: Director Finance and Eranda, Director Marketing.
(5)It has always been fun. Like they say, follow your passion and make it your job. I am definitely in the right place of making my passion a reality. My brothers and I understand each other well. When it comes to new projects all three of us do independent feasibility studies and present it to the Board of Directors. A project is only approved once all three of us unanimously agree on it. Future plans include entering into the Organic and Fairtrade Tea market in Japan.
(6)We don't have any secrets between us. I wish I could share a secret about Chamara or Ranga, but I probably shouldn't share it!
(7)My second brother, Ranga.
(8)We will always work together. Our core competencies and passion lies with the three of us.
(9)Tourism: I want to make Ella into a better location than Ubud, Bali. Within the next decade, I always want to make our company rank amongst the top ten largest value-added tea exporting companies globally.
(10)My father succeeded in life the hard way, by being an honest Entrepreneur. Every conversation with him is a lesson.
(11)Golf, Golf and Golf. Gym and going on holiday with my beautiful wife, Neroli.
(12)Tourism: inbound and outbound. The Airline industry. Both will bounce back immediately post Covid19.
(13)I grew up in this island; We used the infrastructure, resources and all facilities in the country for our primary and secondary education. Hence, it is our responsibility to give back to our country. From a young age, our parents made it quite clear to us that we need to return back to our country and we need to find opportunities here and help grow our local economy than contributing towards the growth of a foreign economy.
(14)Tourism was and continues to be affected due to the ongoing pandemic. We have managed to stay afloat solely because of our loyal local clientele. However, with lockdown and border restrictions, even local tourism is severely affected. Nevertheless, we remain positive and we are certain things will bounce back shortly due to the ongoing rapid vaccination drive. The tea industry is doing alright for the time being. Exports have been increasing at about ten to fifteen percent year on year. We are confident this growth will prevail post pandemic.
(15)We hope to construct Sri Lanka's first international standard Bungee Jumping Tower by November 2022, and the country's largest Restaurant and International Pool Club by December 2021. We have also ventured in to the IT industry, and at present we have a partnership with a renowned global IT brand, and shortly, we will commence selling their products and services in South Asia.
QUICK QUESTIONS: CHAMARA
i. Favorite Resort in Sri Lanka? Shangri La, Hambanthota. Lots of activities for the family to engage in, whilst we play golf!
ii. Favorite Holiday Destination? Bali, Indonesia.
iii. Favorite Netflix Genre? Comedy
iv. Must Watch Netflix Series? Breaking Bad
v. Social Media: Yay or Nay? Yay!
vi. What's In. What's Out. Boring In-Room Board Meetings – OUT. Board Meetings via Zoom, in your swimwear from anywhere in the world – IN.
vii. Current Favorite App? WhatsApp
viii. Song of the Week? Alien by Dennis Lloyd

QUICK QUESTIONS: RANGA
i. Favorite Resort in Sri Lanka? 98 Acres Resort and Spa and Jetwing Vil Uyana
ii. Favorite Holiday Destination? Nepal if I'm traveling solo (lots of treks!) or Bali if I'm traveling with the family.
iii. Favorite Netflix Genre? Sci-Fi and Comedy
iv. Must Watch Netflix Series? I prefer Movies, however my favorite series would be Entourage, although it's not on Netflix.
v. Social Media: Yay or Nay? Yay!
vi. What's In. What's Out. Experiences – IN. Large Block Type Hotels – OUT.
vii. Current Favorite App? Scanner For Me.
viii. Song of the Week? Love Me Again by John Newman
QUICK QUESTIONS: ERANDA
i. Favorite Resort in Sri Lanka? Since, I live in Colombo, I enjoy going to Ella on holiday. It's my favorite destination in Sri Lanka. In Ella, the best resort is our own – 98 Acres Resort and Spa. With the new highway, Ella is very accessible and takes under four hours. I also enjoy visiting the Shangri La in Hambanthota, for a quick round of golf and relaxation.
ii. Favorite Holiday Destination? Bali, Indonesia.
iii. Favorite Netflix Genre? Comedy
iv. Must Watch Netflix Series? Money Heist
v. Social Media: Yay or Nay? Yay!
vi. What's In. What's Out. Facebook is OUT. Instagram is IN.
vii. Current Favorite App? Audible
viii. Song of the Week? Imagine Dragons, Believer