---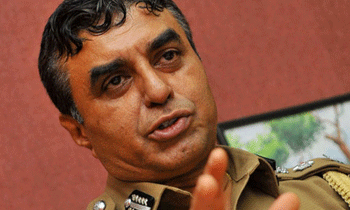 The President and the Prime Minister would not tolerate the NGOs, which are dependent on foreign aid and racketeers who deposit public funds in foreign banks, Police Chief Pujith Jayasundara told a function held at Mallawapitiya in Kurunegala.
He said people should be sincere and should refrain from saying something and doing just the opposite.
The Police Chief said it was important for people to display human values and that it was the President who is being blamed often.
"The President is a man from the village, a humble person possessing exemplary qualities. He has teamed up with Prime Minister Ranil Wickremesinghe who is a person well known in international circles. This is a resilient combination, not easily dented," he said.
"Those who amassed wealth by corrupt means, those who earned commissions, those who hoodwinked the masses and earned enough to last several generations, those who fattened the foreign banks with the ill-gotten wealth are the ones who hate the President and the Prime Minister. There are some in the left who are trying hard, by staging protests to embarrass the government. They spread false rumors abroad and earn money. This is their main task," he said. (Pushpakumara Jayarathne)