---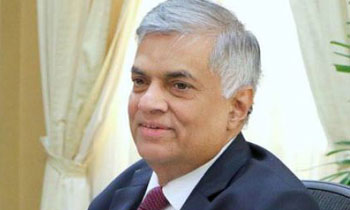 Ahead of the UNHRC session in March, Prime Minister Ranil Wickremesinghe yesterday presented a Cabinet memorandum seeking approval to establish a Truth and Reconciliation Commission, similar to what was established in post-apartheid South Africa.
The commission will give the opportunity to those accused of war crimes to confess to their wrongdoings. According to the memorandum, no criminal liability will arise from the commission's findings.
However, the Cabinet did not approve the PM's memo because President Maithripala Sirisena, in his capacity as Defence Minister has asked for time to make observations on the proposed move. Megapolis and Western Development Minister Patali Champika Ranawaka also sought time for his observations.
The UNHRC Resolution 30/1 adopted in September 2015 proposes the setting up of such a commission as part of the restorative justice process in Sri Lanka.
There were four mechanism proposed to be set up -- the Office of Missing Persons (OMP), the Office on Reparation, a truth-seeking mechanism and a judicial mechanism.
Sri Lanka co-sponsored this resolution when it was initially moved by the United States. (Kelum Bandara)