---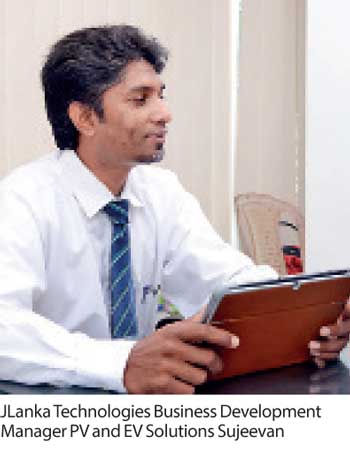 Sri Lanka's pioneer and leader in solar PV (photovoltaic) systems and next generation energy technologies – JLanka Technologies is committed to lighting up the country's trail towards a greener future with its technological expertise and industry strength.

The company has to date completed over 3000 projects and surpassed the 25MW of electrical capacity. Serving a large number of modern homes and corporates to become part of the alternative energy revolution, JLanka Technologies has created a platform for engineers and architects to work together towards designing efficient yet aesthetically pleasing utility solar PV power plants.

The modern-day consumers are well-aware of the long-term benefits of solar technology even though the initial cost is high. While they wish to engage solar service providers and engineers with the right expertise and technological know-how to build their individual solar power plants, they remain conscious of the aesthetics of their property's appeal and appearance. This is where architects can combine their skills with those of engineers to cater to an entirely new market requirement.

"We've witnessed that our customers desire both long-term functionality as well as the aesthetically pleasing appearance of their solar PV power plants. This is where we need the particular expertise of architects. In view of this, Architect 2018 is an opportune platform for us to network with engineers and architects alike and further explore this relatively new market requirement.

Moreover, as a tropical country, Sri Lanka is ideally situated to benefit from solar energy generation technology and the requirement for solar-powered individual homes and corporate entities will keep on growing," commented JLanka Technologies Business Development Manager PV and EV Solutions Sujeevan Srikanthan.