---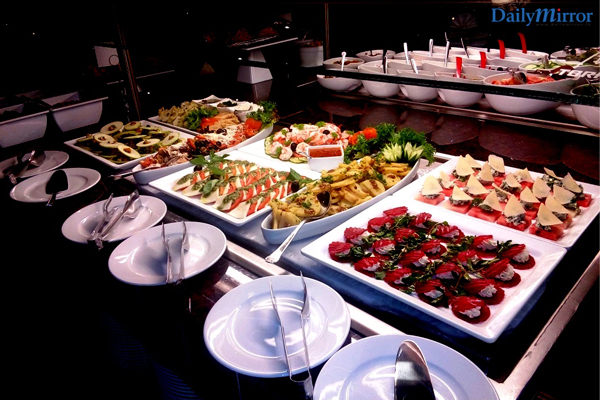 The five-star 24hr all-inclusive hotel Riu Sri Lanka serves a variety of dishes from different destinations among which the local cuisine being a popular one.The hotel features two main restaurants, RitiPanna and Ceylon, and three themed restaurants. The main restaurants offer a buffet with a large variety, from Sri Lankan and Asian to Italian and Mediterranean dishes, in addition to continental breakfast and snacks at the barbeque restaurant Saute. Additionally guests can also choose to have dinner at the hotel's Asian restaurant Kaori or Italian at La Forchetta.
Guests from all nationalities, especially the locals, enjoy the delicious food variety. Riu Sri Lanka serves a minimum of eight local dishes during all three meals, and some of the most popular are banana pod tempered (kehelmu watelata), cassava white curry (kiri mangngokka) yellow fin tuna ambulthiyal, tempered chili prawn with kangkung (isso kangkung theldala) yellow rice (kandiribatha) steamed red rice, coconut sambal (pol sambole) fried sprats sambal (haalmassaso katagasma) water cress sambal (gotukola sambal with fresh coconut) pot roasted pork (pork kiribaduma) cuttlefish tempered (dallo baduma) chicken black curry (kukulmas curry) grilled coconut bread (pol roti) among others.
Riu Sri Lanka's passion and love towards food is well reflected in its cuisines and undoubtedly has one of the best kitchens in the country and guests have an irresistible crave for its top notch bakery products; French baguettes and hard roll being the most highlighted. Its consistency and taste never disappoints. This goes for deserts too such as jaggary, cashew toffee pudding, and wattalappan.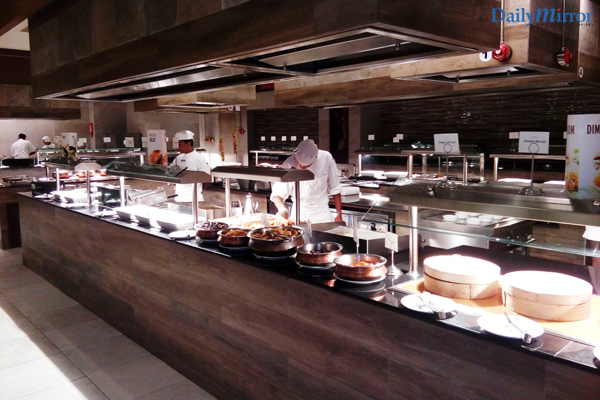 The Executive Chef is Aritha Fernando who is a well reputed chef in the industry withdiverse culinary experience both locally and internationally, having worked with various hotels, resorts and chefs from around the world. He has immense experience in successful pre openings and furthermore to foresee the profitable operation soon after the grand opening, in line with the international standards.He's also an expert in complicated dietary requirements of clients, and likes on-the-job trainings and motivation with his brigade.
Chef Fernando said 'It's been a fun and exciting journey with Riu Sri Lanka where we use our secret ingredients- love and passion- into dishing out flavorful, diverse, and delicious food. Staffs are always empowered and motivated to improve, learn, develop and invent dishes with our guidance. All of our guests leaves a very memorable and positive impression.'
Hotel Riu Sri Lanka is a five-star hotel featuring501 comfortable rooms withstunning panoramic views of the ocean, two main and three themed restaurants to indulge in, three bars with a wide range of unlimited local and imported beverages, discotheque karaoke, various entertainment programs for children and adults, three large pools and a kids pool with play areas, water sports, steam or whirlpool bath, Jacuzzi, gym featuring a variety of equipment, five-star global spa chain Renova Spa and much more that complements and goes well beyond to give guests a 24 hour all-inclusive experience.