---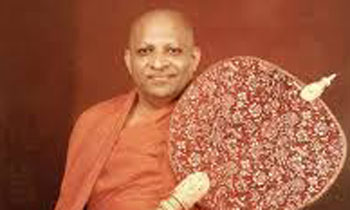 In a letter to President Maithripala Sirisena and Prime Minister Ranil Wickremesinghe, Malwatte Chapter Mahanayake Most Venerable Tibbotuwawe Sri Siddhartha Sumangala Thera has urged them to end the instability and confusion resulted in the country following the Local Government polls and to deliver promises made at the last Presidential and General Elections.
The Thera said the crisis which is ongoing in the country in the aftermath of the LG elections has created uncertainty and confusion in the country and added that it was a threat to reconciliation.
"The country's ruling and economy will be risked if this condition continued. Therefore, the government should fulfil what was guaranteed at the last Presidential and General elections. The government should resolve issues related to agriculture, religions, culture and economy," the Mahanayake Thera said on Thursday.
The Prelate said all parties of the government should get together and fulfil their promises which they had made during elections. (Chamil Rupasinghe)