---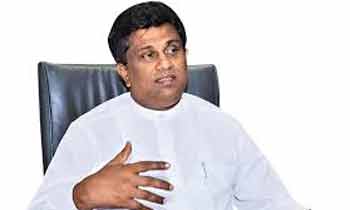 State Minister of Power and Renewable Energy, Ajith P Perera today challenged former president Mahinda Rajapaksa to sue The New York Times if its June 25 article alleging that his presidential election campaign being funded by a Chinese company, was a fabrication.
"This is a golden opportunity for Mr. Rajapaksa to become the richest person in Sri Lanka if he proves in a US court that the China Harbour Engineering Company (CHEC) had provided US$7.6 million was baseless," he said.
He told a news briefing that in the US character assassination was a serious matter and the US judiciary awards victims of mud-slinging the full amount they request as compensation.
Therefore, as a former president and a prominent politician, Mr. Rajapaksa would not find it difficult to sue the US newspaper at least for US$1 billion.
"What is the truth behind this sordid episode? We have reason to believe that Mr. Rajapaksa's election campaign was funded by the Chinese company because this company had not rejected the allegations published in the NYT. We also saw how Mr. Rajapaksa's campaign team distributed money, gifts and held thamashas during the campaign. They have not disclosed the origin of the funding," the minister said.
To a question asked by the Daily Mirror why the government remained silent if law enforcement authorities had launched an inquiry, he said the FCID, CID or the Bribery Commission could not disclose information on their investigations to the public.
The minister said it was the responsibility of the Yahapalana government to get to the bottom of this disclosure and take action against the culprits and that it was now Mr. Rajapaksa's responsibility to prove his innocence.
"As long as he does not prove his innocence we have no option but to assume that Mr. Rajapaksa mortgaged national assets to China for political expediency," he said. (Sandun A Jayasekera)
Video by Sanjeewa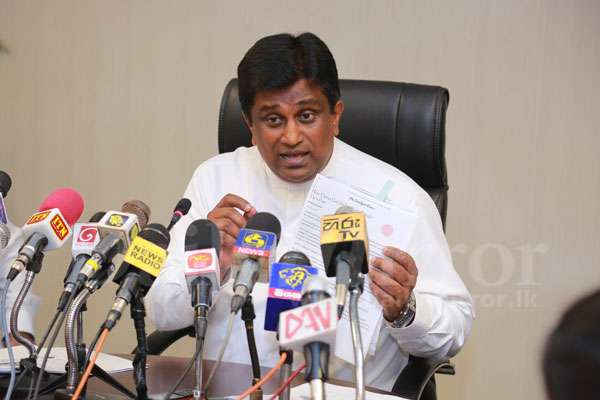 Pic by Nisal Baduge