---
This stock of Kerala Ganja has been discovered when checking four fertiliser bags abandoned in the beach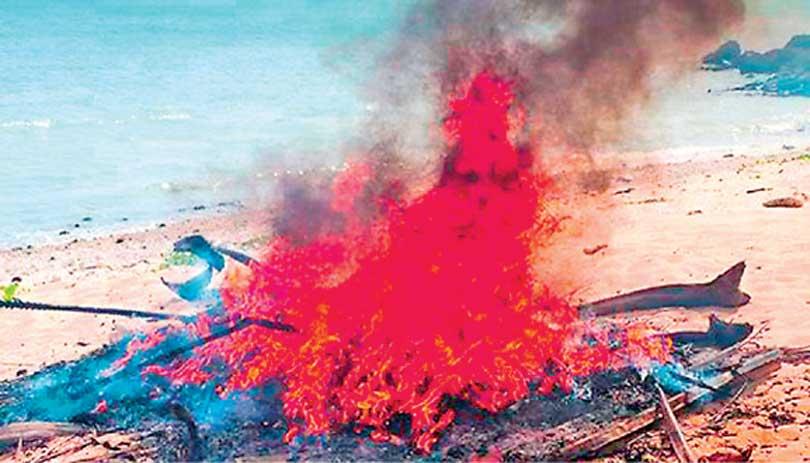 By Romesh Madusanka – Wanni
The Navy said that 131 kilos 800 grams of Kerala Ganja found in Thondamanaru in Jaffna valued at 39 million rupees were burned and destroyed yesterday.

On a patrol conducted by a group of officers of the Northern Naval Area on 22 May in Thondamanaru area, this stock of Kerala Ganja has been discovered when checking four fertiliser bags abandoned in the beach.
The persons who have brought the stock have not been revealed yet and the Navy suspects that the smugglers have escaped after seeing the navy leaving the Kerala Ganja stock in the beach which they have brought by sea from India.

The Navy also said that steps were taken to destroy the stock in the beach on Order of the Court due to the risk of Covid-19 in India.