---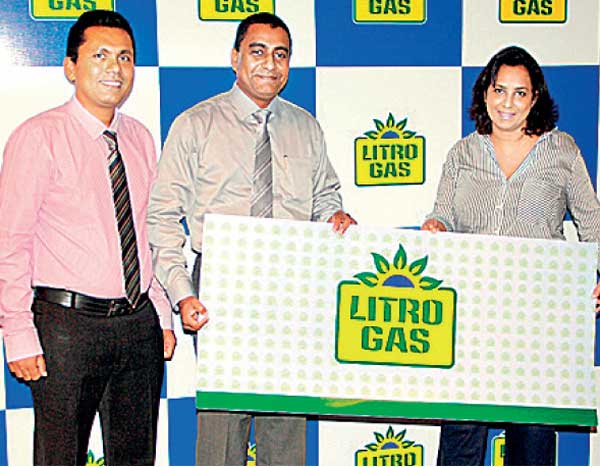 Litro Gas Sales & Marketing Director Chaminda Ediriwickrama (Center) handing over the sponsorship to Rosita Wickremesinghe, Franchise Owner/Director, Miss Tourism Sri Lanka-Int'l (Right). Nazeer Latiff, Senior Manager – Channel & Market Development of Litro Gas looks on



Litro Gas, the largest importer and market leader of Liquefied Petroleum Gas (LPG) in Sri Lanka, stepped up as a sponsor for the upcoming Miss Tourism Sri Lanka International, a first ever pageant contest show which will witness 20 glamorous ambassadors from many nations.


The event, to be held on 21st February at Hilton Colombo, will not only uplift the local beauty pageant industry but also boost the image of Sri Lanka.
Countries participating are Australia, Belgium, China, Denmark, India, Italy, Japan, Lithuania, Luxembourg, Malaysia, Netherlands, Philippines, Poland, Russian Federation, Singapore, Sri Lanka, Sweden, Thailand, UK and USA.

Chaminda Ediriwickrama, Sales & Marketing Director of Litro Gas said 'As the national LPG company it gives us much pride to extend our support for this pageant event which will showcase both the industry as well as the country in the global arena. This will undoubtedly further uplift Sri Lanka's image as an emerging tourism brand. '

'The hospitality sector is one of the key customer segments for Litro Gas. This is a first in our sponsorship drive and we are confident to tie-up in similar endeavors in the future,' he added. Litro Gas will also be hosting a fun-filled and interactive cookery competition among pageant contestants on the 19th of next month.
The sparkling crown studded with Ceylon stones, presently being designed and crafted by Fine Jewellery Company, will be worn by the winner who will also serve as a tourism promotion ambassador for Sri Lanka during her period of reign.
In addition to the titleholder, the contest will also recognize and award eight mini pageants under the categories namely Miss Talent, Best Catwalk Model, Best in Swimwear, Miss Congeniality, Miss Photogenic, Miss Personality, Best National Costume and Best Evening Gown.

This will certainly bring in more awareness and interest towards Sri Lanka as contestants will tour local cities and indulge themselves in many activities which will express the rich culture and heritage of the country. The organizers are confident that social media will play an effective role in promoting the paradise island. The local travel and hospitality industry, beauty industry, and many organizations which are state-owned have come forward as sponsors.
Litro Gas Lanka Limited (LGLL) is the leader in marketing and selling LPG in Sri Lanka along with its associate company Litro Gas Terminal Lanka (Pvt) Ltd. The company is the owner of the brand 'Litro Gas' which serves the customers through 5,000 points of sale Island-wide. Litro Gas has a reputation for the strict implementation of safety standards and is considered as an important cornerstone in its company strategy.