---
REUTERS: Qatar Airways is to swap its order for up to 80 Airbus A320neos for the larger, longer-range A321 version, the airline's Chief Executive said on Thursday.
The Doha-based carrier has refused to take delivery of A320neos since December 2015 over performance issues with the aircraft's engines.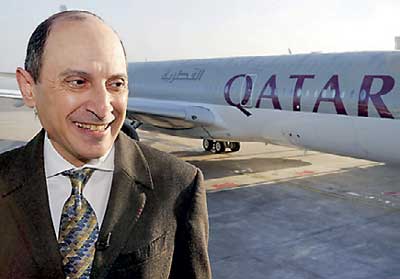 "We are going to take all A321s, there will be no more A320s," Chief Executive Akbar al-Baker told reporters in Doha.
An Airbus spokesperson was not immediately available for comment.
The airline is also deciding whether to switch the engine order for the narrow-body jets from Pratt & Whitney, a unit of United Technologies Corp, to CFM, a joint venture between General Electric Co and Safran SA of France. "We are still negotiating," al-Baker said.
Qatar Airways has refused to accept A320neos powered by Pratt & Whitney engines because they require additional time to start under certain conditions.
The airline said in May it was cutting frequencies on more than a dozen routes from its Doha hub because of delays in acquiring new aircraft from Airbus. Airbus successfully completed its first test flight for the A321neo in February 2016. However, in December it delayed delivery of its first A321neo to Hawaiian Holdings Inc by three months.
Airbus' delivery schedule saw delays through 2016, in part because of problems with engine and cabin parts suppliers.
Al-Baker has said he wants the A321neos from 2018.
Qatar Airways is also moving closer to taking a 49 percent stake in Italy's Meridiana, which it originally planned to finalise in October 2016.
"By the end of the month we should have put all the loose ends together," al-Baker said without providing further details.