---

As exclusively reported by Mirror Business last Friday, the Securities and Exchange Commission (SEC) in consultation with the Colombo Stock Exchange (CSE) has decided to show more mercy to stockbrokers in managing their debt.
According to the new rules announced by the SEC yesterday, the stockbrokers will now get the opportunity to provide less to the debtors after stipulated settlement dates, in contrast to the earlier rule of providing 100 percent to their clients' debts.
"The Securities and Exchange Commission during its 303rd meeting held on July 12, 2012 met with the Board of Directors of the Colombo Stock Exchange and deliberated on many issues pertaining to the capital market, including issues relating to the management of credit by brokers to their clients. After much deliberation, the commission decided to allow brokers more flexibility in managing their credit," a directive by the SEC said.
Explaining the changes to Stockbroker Rules the SEC directive noted that debtors between T+3 and T+30 (Trade day+) calendar days to be deducted if cost less provisions made for the period is greater than the market value.
It also said that stockbrokers are now permitted to provide only the 50 percent of the net exposure (cost less provision) if the debtors are over T+30.
But if the debtors are over T+120 calendar days, the brokerages will have to provide 100 percent of the net exposure.
According to brokers, the earlier rule required brokers to provide 100 percent of the net exposure if the debtors are over T+30.
Despite the relaxing of rules, the SEC in its directive instructed the brokers to maintain a minimum net capital requirement as stipulated in the stockbroker rules.
The regulator also stressed that the brokers should ensure the accuracy of the details of debtors represented in the net capital computation to the SEC and the CSE and warned that any lapse by a stockbroker will compel the SEC to take action against such brokers. The directive will be operative from today. According to market analysts, the change in credit rules theoretically should lessen forced selling that is happening at the Colombo bourse, as the new rules provide leniency for stockbrokers with regard to net capital requirements.
"This will give more capacity to brokers to lend more and it may stimulate market activity. But it is questionable how much debt will fall into this window of opportunity (T+30 to T+120) the SEC has provided," an analyst said on grounds of anonymity.
---
---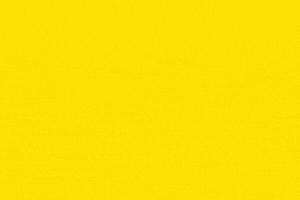 Add comment

Comments will be edited (grammar, spelling and slang) and authorized at the discretion of Daily Mirror online. The website also has the right not to publish selected comments.

---