---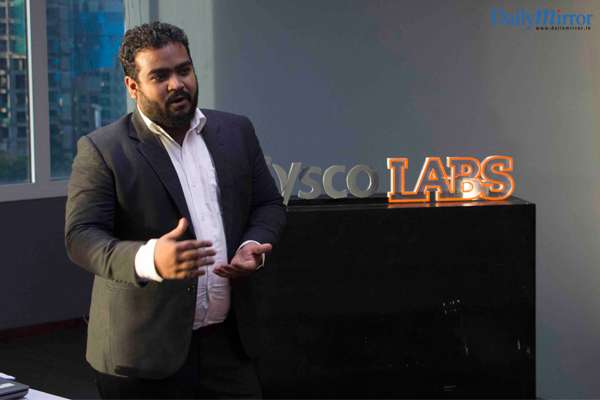 Dhanusha Amarasinghe, Country Director, Educate Lanka Foundation speaking at Sysco LABS' inaugural Mentorship and Skills Development Program
Sysco LABS has joined Educate Lanka on its Mentorship and Skills Development Program in an effort to support the next generation of Sri Lanka's professionals. This student empowerment program is based on a unique social-private partnership model developed by the Educate Lanka Foundation. It leverages a network of corporate partners and their employees to develop the intellectual and professional capacities of the students who are supported financially through Educate Lanka's micro-scholarships.
Sysco LABS joined the mentorship program by pairing its staff members directly with students as they go through a 10-month structured peer-to-peer mentorship course covering a variety of topics ranging from educating yourself on career and tertiary education opportunities, to leadership skills, civics and workplace ethics. As part of the collaboration, Sysco LABS will also soon be conducting exposure and skills training sessions while offering internship and career placement opportunities for qualified Educate Lanka students and graduates.
Founded in 2007 with an initial aim of preventing students from dropping out before completing their education, Educate Lanka has evolved into a social enterprise driven by a vision of making opportunities universal for everyone and a mission of empowering the socioeconomically disadvantaged children and youth by enhancing their access to education, mentorship, and employment opportunities. In creating this impact, Educate Lanka employs long-term micro-scholarship funding and targeted exposure, guidance, and training to provide its students with key tools and opportunities necessary to transform themselves into motivated leaders and productive change-makers. It also instils positive attitudes and a sense of accountability. Students are also committed to contribute to Educate Lanka and their own communities through financial and voluntary means. To date, Educate Lanka has sponsored over 4,500 years of education of 1,200 students through nearly Rs. 70 million in micro-scholarships while over 500 of them have completed their higher education and gained employment. Educate Lanka is currently supporting 500 children and youth between the ages 13 and 25 from all nine provinces across the country.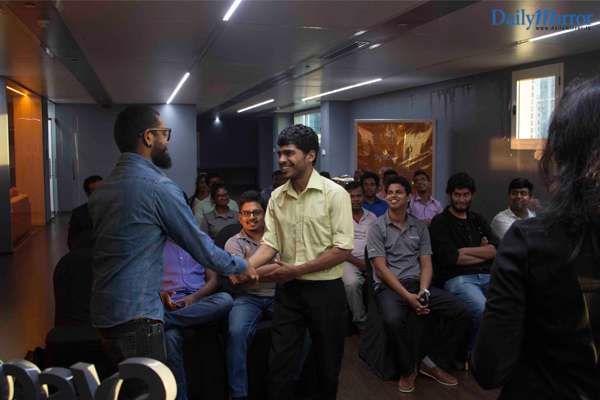 Sysco LABS Mentor Stefhan Sebastian, Associate Manager – Marketing welcomes his Mentee Sampath Gangala, an undergraduate from University of Peradeniya
The Mentorship and Skills Development Program is an element of the support Educate Lanka provides to students that goes beyond its financial intervention. The organization looks to professionals from Sri Lanka's leading industries as well as Educate Lanka alumni to mentor and train aspiring students on their personal and professional journeys. With Sysco LABS, there are a total of 18 corporate and institutional partners both locally and internationally that have directly impacted nearly 700 Educate Lanka students and students of its community partners through this program since its inception two years ago.
In relation to the partnership, Manjula Dissanayake, Founder and President of Educate Lanka, said, "Sysco LABS has been an instrumental partner of Educate Lanka since we first began to leverage the resources of the private sector and the business community in bridging the learning and leadership gaps of our students. As such, we are extremely thrilled and grateful to have their staff join us in providing our students with the 21st century skills, competencies, and exposure that will prepare them not only to meet the future talent need, but also to constructively tackle the challenges of tomorrow. Sri Lanka's workforce and human capital will continue to be tested in a fast-changing world led by automation and artificial intelligence, and it's imperative that we proactively and rapidly prepare our youth through innovative and collective approaches so that they could leapfrog into meeting the demands of future work and co-create an equitable and inclusive future for everyone."
On joining the Program Sysco LABS' SVP and General Manager Rasika Karunatilake said, "We are happy to be able to deepen our support for the Educate Lanka Foundation and connect our employees with the students in the program. It has been a deeply rewarding experience for our team and we would urge other organizations to join the program as well. Academics are vital, they are the foundation that a professional's career is built on, but without synthesis with personal development, it's hard to really develop a leader and a force for change. We know this to be true in our organization, and it is a privilege to be able to share it with the students."
For further information visit https://educatelanka.org/. For information on joining the mentorship and skills development program please contact: Seevali Ratnakara, Program Manager, at seevali@educatelanka.org.