---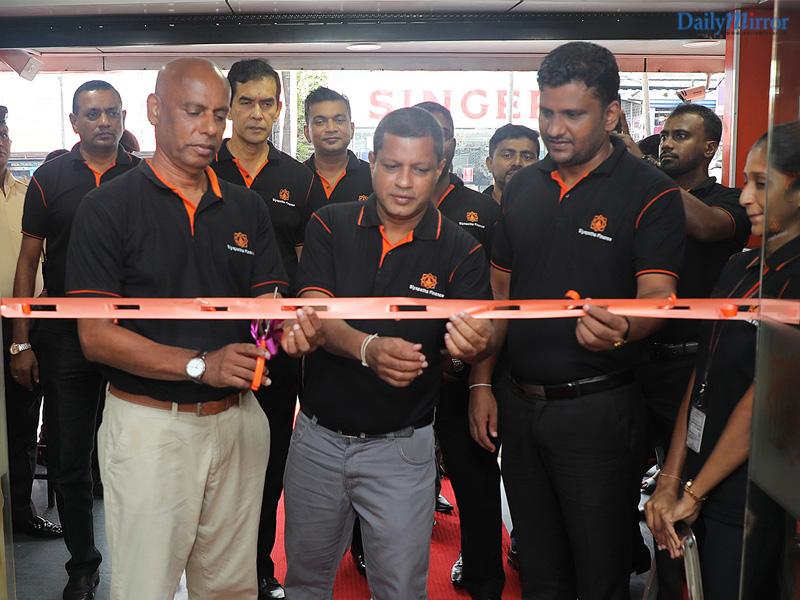 The Managing Director of Siyapatha Finance PLC - Mr. Ananda Seneviratne auspiciously inaugurating the opening of the Avissawela Branch.
Siyapatha Finance, a fully owned subsidiary of Sampath Bank with over 15 years in operation, has grown into a powerhouse of its own, having a sprawling branch network that extends all across the country. Known for its trusted and exemplary service standards, Siyapatha Finance continues the effort to make their services both convenient and practical for the customer, recently relocating their Avissawella branch to No.16 Colombo Road, Avissawella. This move will both enhance the geographical presence of the company while ensuring that its customers will all be able to access their financial facilities and services, hassle-free.
Providing all the facilities and services that a finance company provides, Siyapatha Finance specializes in leasing, loans, Gold Loan, Fixed Deposits, Savings and factoring. However, Siyapatha Finance is a company that continuously focuses on growth and the introduction of new innovative products to the financial sector. This is all based on the continuous dialogue with the people of the area, which helps each branch understand the needs of those areas and develop the product accordingly - ensuring that each and every customer can have a product that will benefit them individually and collectively. Thus, the relocation of the Avissawella branch directly correlates to ensuring that the people are given an above industry average performance. This will thereby support the development of the area by enabling better finance and leasing facilities for both the general public and business sector. Managing Director, Mr Ananda Seneviratne highlighted "Our main concern with all our major business decisions is how it will affect the customer experience, and with the relocation of our Avissawella branch, we are sure that this will grant more prosperity for all the people in this budding business hub."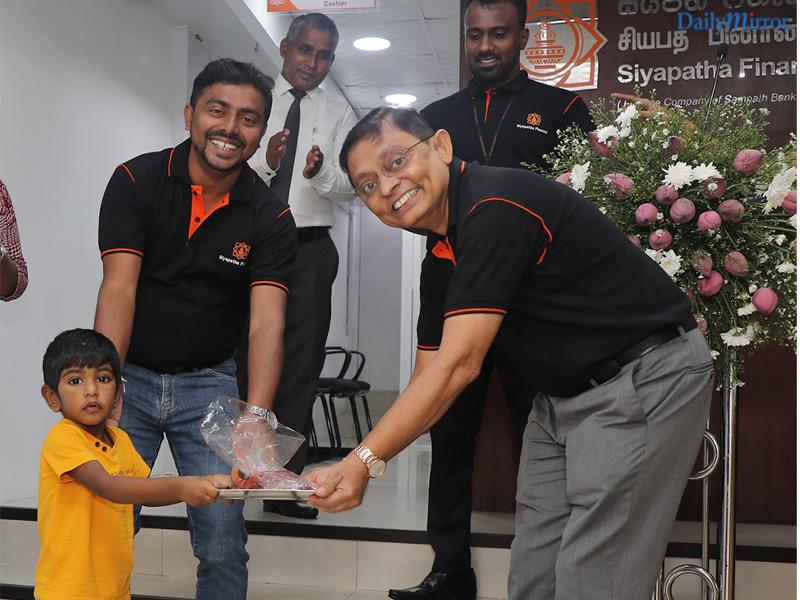 Mr. Rohana Dissanayake - Head of Fixed Deposits ,Mr. Ajantha Kumara - Head of Gold Financing and Mr. Bandara Madagoda - Senior Regional Manager participating at the first transactions of the branch.
ver the past 15 years, the company has contributed vastly to the development of small and medium entrepreneurial efforts and to the fulfillment of individual financial needs across the island. The organization's dedication towards the continuous expansion of its financial services is fueled by the drive to help communities achieve their business objectives.