---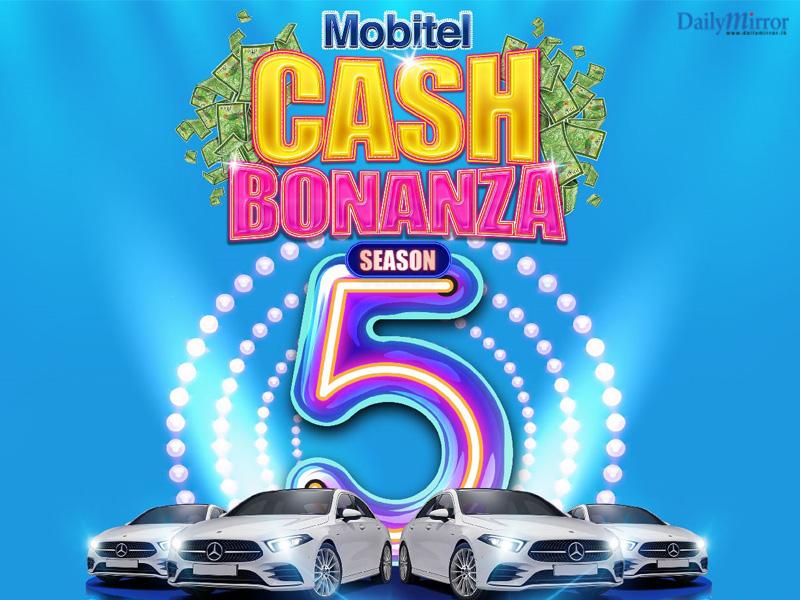 Mobitel Cash Bonanza, Sri Lanka's most popular prize giveaway program is making its mark for the 5th consecutive year as it continues the journey in 2020. Over the years, Cash Bonanza has grown into one of the most anticipated prize giveaway program due to its mammoth giveaways, which include lavish Mercedes Benz cars and millions in Cash prizes. Having enthralled thousands of customers in 2019, Cash Bonanza continues to fortify its dominance as the most anticipated program, offering an array of services along with abundant giveaways. Since the inception, Mobitel Cash Bonanza has rewarded 32 luxury vehicles and 2.3 million in cash prizes to customers, making its mark as the only entertainment program that goes beyond entertainment to fulfill the aspirations of many Sri Lankans located across the country.
This year too, Mobitel's Cash Bonanza will continue to empower lives for the better under the apt theme, 'Changing Lives'. Mobitel's Cash Bonanza incorporates life-changing giveaways along with being a hub for entertainment, support, convenience and togetherness for loyal customers to throng to its venues in towns and cities across Sri Lanka. Cash Bonanza offers an enjoyable and unforgettable outing for the entire family with fun filled activities, while further accomplishing a range of social responsibility initiatives on the occasion. By conducting Cash Bonanza at various parts of the island, Mobitel ensures that it serves the communities that are in need by facilitating free health/eye clinics and spectacles for the needy through its Upahara CSR project. Further, Mobitel is committed to safeguarding the environment, and towards this launched its care aspect of the environment by becoming an e-waste collection hub to ensure secure and efficient disposal of e-waste thereby minimising any negative impact on the environment.
Considering the vast reach, popularity and influence of the Cash Bonanza event, Mobitel aims to make the 2020 Cash Bonanza focus on further 'Changing Lives' as the nation enters a new decade and its customers look towards Mobitel, as Sri Lanka's National Mobile Service Provider, to deliver them with its excellent customer support, industry-leading technology and recognition to help them put their best foot forward in the New Year. All prepaid, post-paid and broadband connection recharge or bill payment of Rs. 50 Rupees automatically gets qualified for the Mobitel Cash Bonanza draw. The customers with pre-paid connections would be entitled for an equal talk time reflective of the amount won and post-paid connections are entitled to receive a discount from the consecutive bill reflective of the amount won. Mobitel would like to emphasis that the winners would be contacted by post and through the Mobitel customer care hotline 071 27 55 777 only with no extra charges levied for any of the prizes won.