---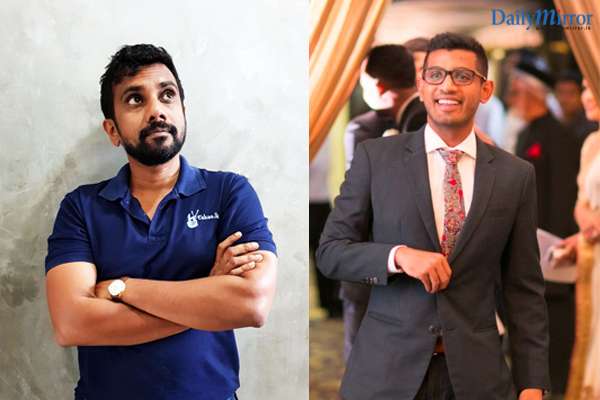 Lankan Angel Network (LAN) which is Sri Lanka's largest network of business professionals and experienced entrepreneurs who actively seek and invest in early stage, innovative and scalable ventures. LAN founded in 2012 with a vision to create an investor network to fund and mentor local entrepreneurs and introduce the Angel Investing concept to Sri Lanka. Since then the network has grown to become a recognized entity in seed funding raising over Rs. 2Billion in investment in 23+ start-ups.
LAN has invited both Adil Mansoor and Lahiru Pathmalal to join its Board in keeping with the practice of having regular change at it's governing body.
Lahiru Pathmalal who is the CO – Founder and CEO of Takas.lk (A Lankan Angel Funded Company) has joined the board of the LAN for 2018-19. Lahiru holds a BA in Political Science, from the University of Maryland, Baltimore County and a Masters in IR from the University of Queensland. Lahiru has gained a tremendous experience in the past 5 years in scaling a start up from a 2 man team to SL largest pure play ecommerce website. In regards to the appointment Lahiru stated, " Really excited to have join the Board of LAN by its invitation, it's been an incredible journey so far as I pitched to the LAN board for funding at its inception in 2012. It really shows what can be achieved with the right network, mentorship and funding. So extremely happy to be bringing in my view point to the table to make sure we have many more takas.lk like companies in the future"
Adil Mansoor who is the CEO of Promo Lanka Holdings overlooking the subsidiary verticals business verticles under the group ranging from architecture and design solutions to, hospitality consultancy and supply to infrastructure and market entry for clients looking for solutions in Sri Lanka and Maldives. He is a graduate from the University of Manchester in Economics, Accounting and finance. In regards to the appointment Adil stated " Really thrilled to be part of the LAN board and working with and facilitating to the future generation of Sri lankan entrepreneurs "

LAN is governed by an eight-member Board, under the leadership of Mano Sekaram, CEO of 99X Technology and Founder- StartupX Foundry. Other Board members include BOV Capital General Partner Prajeeth Balasubramaniam, Crowdisland Director Jeevan Gnanam, CIMB CEO Anarkali Moonesinghe, BOI Chairman Dumindra Ratnayaka, Stax Inc. and Remote Sensing Metrics Founder and Managing Director Arj Wignaraja, Promo Lanka Holdings CEO Adil Mansoor and Lahiru Pathmalal, Co-Founder and CEO of Takas.lk, a start-up that was seed funded by LAN in 2012.
"We are extremely pleased to have both Adil, who is a well-established Angel Investor, and Lahiru, who heads one of the earliest LAN-funded success stories, on the LAN board. They come to the table with great insights and experience in Sri Lanka's start-up ecosystem, and I trust they will valuable resources in steering LAN to continue to support and strengthen our budding local start-ups," said Mano Sekaram, LAN Chairman
Over the years LAN has played a vital role in Sri Lanka's start-up eco system, through programs such as Venture Engine - bringing entrepreneurs and investors to one platform, Asian Business Angel Forum (ABAF) - promoting cross boarder investments, #IAMHER - Empowering and promoting women entrepreneurs, hackathons - incubating ideas throughout the country and the Angel Pitch - Lan's pitch event that occurs every other month.

Patron members include well-known personalities such as Rajan Anandan, Linda Speldewinde, Padmaja Ruparel, Dr. Arittha Wikramanayake, Dr. Hans Wijayasuriya and Hanif Yusoof.