---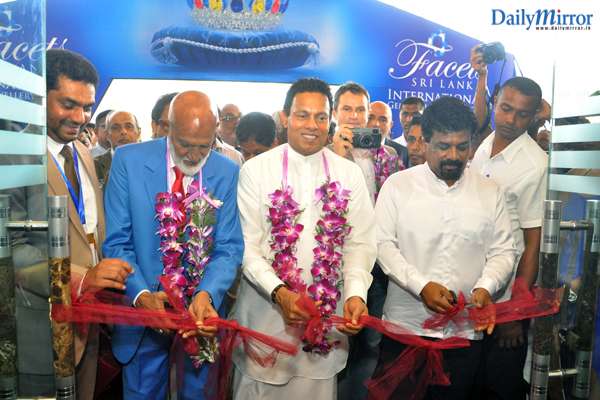 The 28th edition of the FACETS International Gem & Jewelry Exhibition commenced on the 30th of August 2018 with a grand inauguration ceremony at the BMICH. The exhibition will be open to public until the 2nd of September.
In celebration of the true facets of the island, Sri Lanka Gems, a coffee table book by Vladyslav Yavorskyy was launched at the opening. Yavorskyy is an internationally renowned gemologist and author of three popular books – Terra Spinel: Terra Firma, Terra Garnet and Terra Connoisseur.
The opening ceremony was also attended by representatives of the Diplomatic Co, members of the National Gem & Jewelry Authority and the Export Development Board as well as buyers and other special invitees. Among the invitees were many international delegates from all over the world, all of whom were extremely impressed by the range and versatility of the exhibition.
The collections on display are testimony to Sri Lanka's immense reservoir of precious and semi-precious stones, the skill of its jewelry artisans, and the country's commitment to producing trend-setting designs. The exhibition is also made up of stalls featuring machinery, equipment, tools, laboratory & certification services and educational & training services, all of which play a vital role in the workings of the Gem and Jewelry Industry of Sri Lanka.
This year's edition of FACETS holds something to suit every taste, with items available at reasonable prices to suit any budget.