---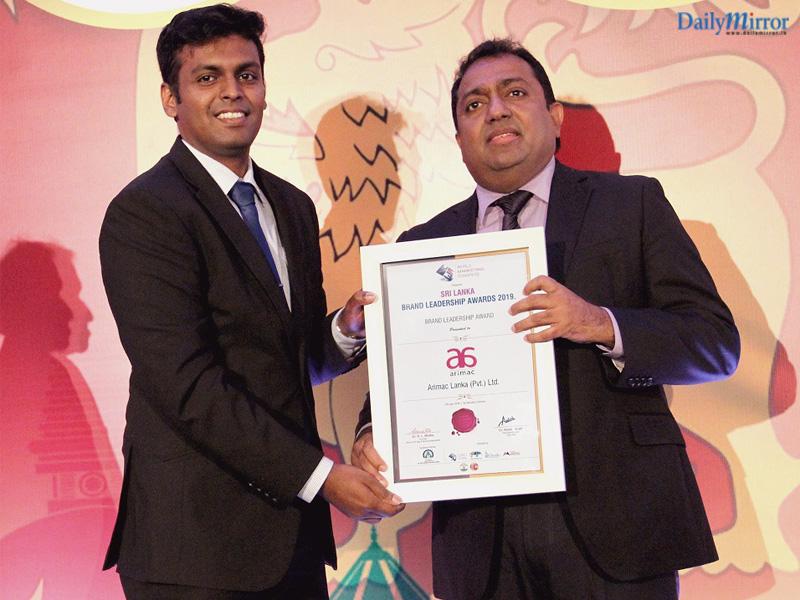 Home grown, leading end-to-end digital solutions provider, Arimac won high honours at the Brand Leadership Awards, presented by the World Marketing Congress, as one of the best brands in Sri Lanka. Tharindu Kanakaratne, Head of Marketing at Arimac Digital received the award on behalf of the entire team from Minister of Education Akila Viraj Kariyawasm at the awards ceremony held at the Taj Samudra recently with the participation of Minister of Science, Technology and Research, Sujeewa Senasinghe. Arimac ranked amongst the few brands including Airtel, Kelani Cables, Allianze Finance and Fairfirst Insurance, at the Brand Leadership Awards 2019.
Brand Leadership Awards is an annual event that attracts the world's best marketers, and a platform that creates opportunity for leadership perspectives on brand and marketing. Each year, an independent panel of judges conducts evaluation and selection of brands worthy of recognition to bestow awards based on the brands' visibility and performance during the previous year.
"It was an honour to receive recognition from a leading body in the global marketing arena. The award is a testament to not only our success as a brand but also our ability to connect with other corporate entities in the country and build their brands and business. Our capacity to assist businesses to reach new audiences and disrupt industries have helped us build and retain the trust of our many clients," commented CEO and Founder of Arimac Digital, Chamira Jayasinghe.
Backed by an ingenious team of technophiles, creative wizard and researchers, Arimac Digital provides enterprise, web and mobile development; immersive technologies, gaming and digital entertainment services to clients. The Company engages local talent to pursue digital solutions such as cognitive sciences and robotics; and digitization and consumer ergonomics to build brands and assist businesses reach out to wider audiences.