---
This gabby and mischievous 'Telephone' politico had been doing things in the recent past that raised eyebrows and frowns.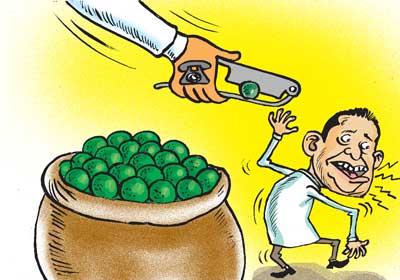 He was the first to sport a black band when the actor-turned politico was confined to the state lodge. He said on another occasion: "Sir had failed!". He also created a sensation when he made a certain remark about the highest local head of his denomination as well.

The loose tongue of this 'enfant terrible' had reportedly caused a flutter among the party seniors as well and they had complained about him to the party boss. And the party boss had reportedly warned him to guard his tongue.
However, he had paid no heed to this warning and the party seniors are now planning to pull up the 'naughty politico', they say.