---
The former big boss from Pulatisipura has entered into political activity in his home turf in a big way, they say.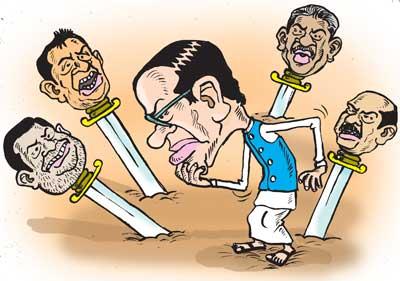 However, most of his former buddies are said to be giving him a wide berth. Even 'Ratne" whom he mentored with much hope has joined the rival camp, they say.

By the way, the former big boss is said to be highly upset over snipes being directed at him by a few Pohottuwa ones and two Green party stalwarts regularly.

A 'Singha' from Pulatisipura itself and Prasanna from Gampaha have turned his main antagonists from Pohottuwa while Fonny and Puttalam Bandara have become persistent critics from the Green party. The former big boss has decided after holding council with close pals to embark on a well-planned strategy shortly to silence his political foes one by one, they say.