---
A news-piece doing rounds in political circles these days says that the current regime has started giving high post appointments according to a Cabinet paper submitted by a top team member of the yahapalanaya days.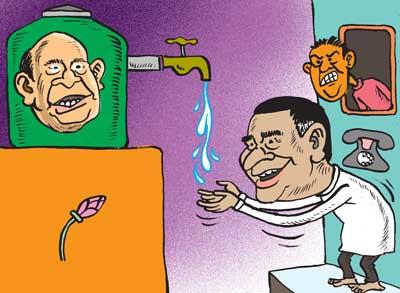 This news-piece has reportedly become a hot talking point especially among the Telephone party rank and file who claim that a lady from the family of a prominent party high-up has been appointed as a diplomatic official to the Kangaroo-land going by that Cabinet Paper.

However, some Diyawanna members of the Telephone party appear to have taken exception to accepting the diplomatic appointment. They have decided to question the party high-up concerned regarding this appointment, they say.

The party high-up who has learnt that some colleagues have looked on accepting the appointment with disapproval has decided to give them a fitting reply, should they question him about it, they say.