---
A bigwig in administration has reportedly entrusted the responsibility of looking into the grievances of the dairy farmers to a category of personnel, who are already burdened with the tasks like ensuring the national security and that of the VIPs.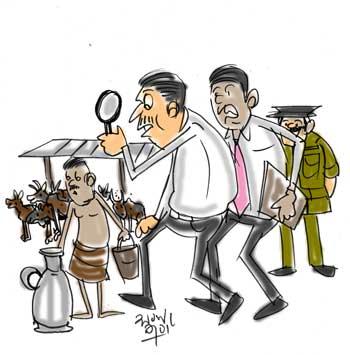 A high-up sporting the insignia of a high rank had issued the diktat on the advice of a very high political authority.

The low-ranking ones in the service are saying that it is a big joke that this category of personnel has been asked to look into the problems of dairy farmers as well when they are already running a race with time to cope with the matters connected with national security, they say.