---


Uber driver violence is still experienced as complaints escalate

The problem with Uber is that its customer support is inefficient

Those utilising transport Apps have experienced what one would call 'nightmares' during the recent past. While some, especially ladies, had it in the form of verbal abuse, the males have experienced several incidents of physical abuse. The recent incident was reported a week ago where the two users had a close call.

The extent of such incidents have discouraged customers from using the App while many have started utilising homegrown services. This is because they could at least report the incident with the hope of justice being served to them. In an earlier article titled 'The Dark Side of Transport Apps' the Daily Mirror shed light on how Uber generates template responses to customer queries. With that in mind the Daily Mirror spoke to more customers who have been involved in various incidents while taking a look at why there's a tendency towards drivers getting violent.

Violent encounter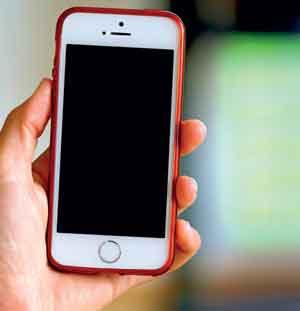 Recently, an Uber user took to social media in a comprehensive status update about what happened to him and his friend once an Uber driver discovered that it was a card payment. While he had appeared to be quite rude thereafter he had also requested them to get off the vehicle. When they both got off he had stayed there for a while and while one user was taking a video of the vehicle, the driver had come closer to them with a knife, in an attempted to stab the other. While the only weapon they had in their hand was a bottle by the time they were escaping the attack, the driver had already started smashing one of their phones; possibly thinking that the trip details weren't saved in the device by then. The two of them had then run away and hidden at a neighbouring house. Following the incident, a complaint had been lodged at the Mirihana Police. But when the Daily Mirror contacted the Mirihana Police we were told that a case has been filed under charges of criminal intimidation and not attempted murder.

Uber not subject to labour obligations in SL

From a legal perspective, the Daily Mirror also learned that Uber is not subject to any of the labour obligations in any of the existing labour law statutes in Sri Lanka. "So they continue to exploit labour of drivers registered with them," opined Chamalee Semasinghe, a law student who was involved in a recent research study. "According to this research, which was more of an academic one, in the U.K these Uber drivers are provided with insurance and health benefits, minimum wage and holiday pays. Through class actions they are requesting courts to recognise them as Uber employees, rather than independent contractors, thus entitling them to welfare and legal protections available in others types of employment. But none seems to act against the parasitical practices of Uber in Sri Lanka. No court actions have been filed so far. Neither drivers nor customers have a viable mechanism to sue the company for unfair treatment by the company and violent interactions encountered by the customers," said Semasinghe.
Complaints galore
'A big no to card payments'
"Uber drivers are very rude when they get to know it's a card payment. In a recent incident when the driver got to know that it was a card payment he made a huge fuss. So we asked him to drop us immediately. Then he started scolding us in filth for not paying 50 rupees, but we didn't even travel for 1 minute. We didn't want to pay due to his attitude which was very very bad. Sadly, though we talk about technology, these people don't find it useful for their day-to-day living. All this attitude is because Uber takes two weeks to pay the drivers"
– Nehlusha
Failure to respond to complaints
"Uber globally has failed to respond to customer complaints. Even during the recent incident the victim didn't get a proper response from Uber. Uber SL is a sub branch of India. All the other local brands have established a proper customer care process here"
– Usama
Drivers' attitudes questionable
"More than the platform its the attitude of the drivers, who provide the service. These type of incidents have been reported on most transport Apps. On a side note we shouldn't forget that these people who use Uber as a driver use other services as well. Therefore more than the platform I believe people should develop their mentalities and work with a positive perception"
– Shivantha
Customer support nil
"Not all Uber drivers are this bad, but the problem with Uber is that their customer support is nil, big time. Even via messaging, its always a different operator responding to each message. In addition to that, there are only two sets of messages that could be exchanged. After which their response is generally telling us that they consider the matter closed. Their only saving grace is that they are relatively cheaper. Also, they don't really check out drivers properly beforehand. And many of these drivers work on all the other apps too. So which App is safe?"
– Aparna
Yelling in filth
"I booked an Uber for my grandmother a couple of months ago and her address does not fall on the map, so I put the closest landmark which was a railway station which was about 300-400 metres away from her place. I called him and said to call me once he gets close, so that I can guide him and he suddenly throws a fit and starts yelling at me over the phone in utter filth. I had no option, but to cancel the ride because I don't want my grandmother to go in an Uber with such a driver"
– Malinda
Use homegrown services
"I don't understand why people still use Uber. There's no customer service and it's a foreign company. Why use it when there are plenty of better home grown services available already?"
– Yasodhara
---
in the U.K these Uber drivers are provided with insurance and health benefits, minimum wage and holiday pays
They don't really check out drivers properly beforehand
Uber responds
The Daily Mirror received the following statement in response to a query made about the recent incident: "Safety is at the heart of everything we do at Uber, from setting new standards to the development of technology, we never stop raising the bar for the industry. Whether a customer needs to report an issue with a recent trip or some other guidance, they can access in-app support directly through the Uber app. We have a 24/7 Incident Response Team of specially trained safety experts dedicated to resolving any urgent issue or incident that is reported to Uber. We also have a police liaison team at Uber that includes former law enforcement professionals as a part of the Law Enforcement Response Team (LERT). They are on call to work with police 24/7 to respond to urgent needs and walk them through how we can assist in an investigation. The authorities can contact Uber's LERT in any investigation which requires data through our portal https://lert.uber.com ."
---