---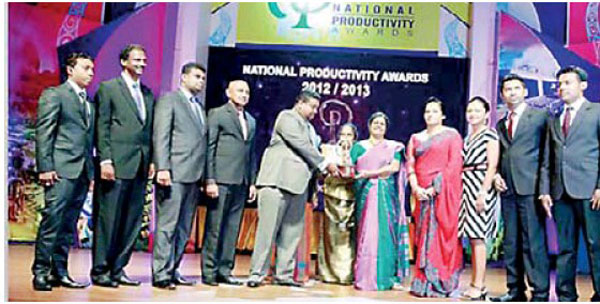 United Motors Lanka PLC (UML) was recently awarded the top position in the service sector – large scale category by the National Productivity Secretariat, at the recently concluded National Productivity Awards ceremony.The award recognized the company for its outstanding productivity in service quality and efficiency. This is the first time the company has taken part in this programme.

The United Motors workshop took the decision to implement quality circles, 5S, Kaizan and other activities in order to elevate the company's process and service standards in pursuit of its overall objective of providing customers with a greater experience.All employees are encouraged to actively participate in idea generation and problem-solving. The company also places great emphasis on obtaining regular customer feedback through third party surveys to help improve the overall customer satisfaction levels.

The criteria evaluated by the National Productivity Secretariat were leadership, planning and methodology, physical environment, human resources environment, information, communication environment and techniques, customer service, relations and results that includes organisational goals and objectives based on Key Performance Index.

The importance of encouraging productivity and quality-driven organisations for the achievement of higher economic growth in the country has been recognized by the governments under the Mahinda Chinthana programme.Moving forward, UML will continue to invest in process, structure and people to ensure continuous progress while adopting the latest systems and procedures to enhance its levels of productivity.The National Productivity Competition commenced in 2003 and is an initiative by the National Productivity Secretariat. Since then, this annual competition has been held in order to recognize private and public sector organisations that showcase excellence in productivity.