---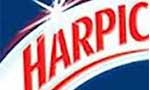 For the second consecutive year, Harpic the fast-moving consumer goods (FMCG) household care brand of the year as per SLIM Nielson Peoples Awards, provided comprehensive mobile toilet facilities to millions of Sri Lankan pilgrims on different occasions and educated thousands of rural households on proper toilet cleaning and hygiene practices.

Harpic's corporate social responsibility (CSR) initiative, Saneeparakshaka Sewawa in 2014 continued to provide hygienic sanitary facilities to visitors who participated in religious festivals around the country. The mobile unit comprises of separate facilities for males and females. The services are available to the public free of charge. The mobile toilet is maintained by Harpic on a regular basis to provide a safe and hygienic toilet environment for those who use it.
In May, Harpic provided sanitary solutions to 200,000 pilgrims who visited the Gangaramaya Temple during the Vesak festival.
In June close to one million people benefited from the fully-fledged mobile toilets that were situated in Mihintale for the Poson pilgrimage. Around three million people who came to witness the Kandy Esala Maha Perahara from July through August were provided with sanitary facilities by Harpic. Furthermore, 600,000 pilgrims who were present at the Anuradhapura Temple Feast had access to safe, hygienic sanitary facilities which was provided by Harpic.
"As Sri Lanka's No 1 brand of toilet care, this year Harpic conducted door-to-door toilet cleaning education campaigns in the North, East, South, Central, North Central, North Western Sabaragamuwa and Uva Provinces. Three six member Blue Harpic Squads were sent on branded vehicles to conduct the awareness sessions on the advantages of using Harpic to maintain toilet hygiene," stated Senior Brand Manager Ruchira Money.