---
The Institute of Universal Higher Studies (Pvt) Ltd (IUHS Campus), the sister company of Advanced Level (A/L) private education institute 'SASIP', recently held their official launch ceremony in Nugegoda .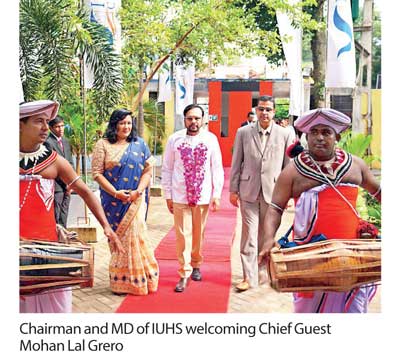 The event was graced by senior educationalists in the industry and they launched their study courses in affiliation with various recognized international universities. Also the official website of IUHS Campus was launched at the occasion.

The launch event was held at their premises' newly renovated auditorium and presided over by IUHS Campus Chairman Dr. Amith Pussella and IUHS Campus Managing Director/CEO Sanju Dissanayake in the presence of the Chief Guest, State Minister Mohan Lal Grero.

IUHS Campus was initiated to cater to the diverse tertiary lifelong education needs in association with internationally reputed universities and professional education governing bodies to develop industry relevant skills for its future students.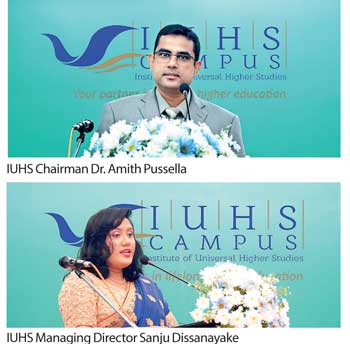 While serving their mission which is to provide students with access to globally relevant knowledge, help their employees develop to their full potential, provide their investors with superior financial returns while maintaining their corporate values, which are to be student-centric, excellence, integrity, teamwork and mutual respect.

The vision of IUHS Campus is to be the globally-acclaimed leading higher education hub in South Asia by offering students a one-of-a-kind experience to immerse themselves very quickly in the field of their choice. They will be groomed with a better understanding of the skills and practical experience they require for a successful career path.