---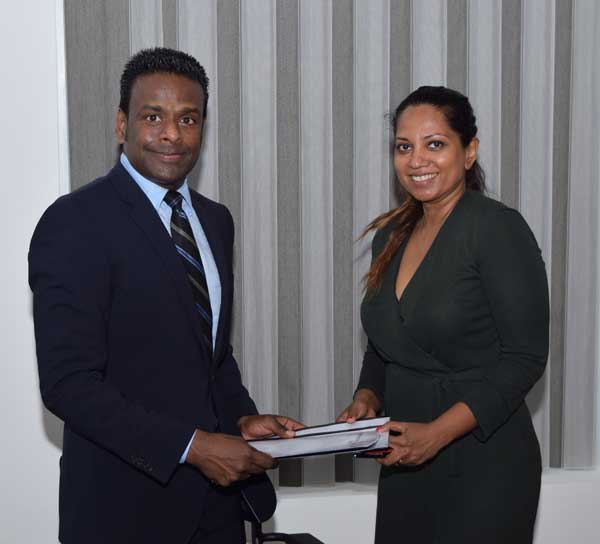 "Mr Rajeeve Kulatunge Chief Executive Officer - Life Style , Fairway Holdings with Ms Mehra Mendis, Deputy General Manager LOLC, Leasing Company"
In a drive to popularize motorized home holidays around the island for families in particular, and groups of individuals, Go Outdoors, a fully owned subsidiary of Fairway Holdings has embarked on an exciting program of enlisting individual companies and resorts, to be the exclusive caravan/motor home park providers for their clients who rent out or use the caravans and motor homes they own.
Caravans and Motor homes are differentiated, by whether it is driven or towed. Caravans need a vehicle to tow it to the desired destination, while motor homes allow the campers/ holidayers to drive the unit.
With this new initiative clients, who rent out or buy caravans/motorhomes from Go Outdoors, have the privilege of using a purpose built caravan park, in 17 exciting holiday locations in the country.
Go Outdoors has a range of caravans fully equipped and packed with features and facilities you need to enjoy your holiday right from the word "Go". The caravans and motor homes offered by Go Outdoors are globally renowned brands which come with a comprehensive service guarantee so that you can rest assured and make the best of your time outdoors. Motorhomes give you the opportunity to make a lasting investment that will give you the freedom to travel as you wish without giving up on the luxury of home comforts.
Customers who use these exclusive caravans/motorhome parks have facilities such as parking bays, electricity connections, water line, chemical toilet dump point, grey water pit and a heap of recreational facilities.
Using camper vans and motorhomes for holidays has seen a growing demand due to its novelty and the multi faceted nature of the activities that can be undertaken once the holidayers have based themselves at these exclusive parks. For instance, depending on the location picked for the holiday, activities such as boating, fishing, biking or adventure sports can be easily undertaken as the caravan parks are situated,taking such activities into consideration.
Caravan holidays bring the additional enjoyment and bonding due to the collective nature of activities that are part and parcel of these outdoor activities.Tasks such as setting up camp, preparation of meals, putting together the sleeping units, can easily be carried out as a team, allowing the group to be involved in pleasant tasks that create a sense of togetherness and enjoyment.
In developed markets for motorhome excursions, newly married couples and families undertake such activities with kids because of the benefit of being able to take many home comforts on their holiday and the ability to explore the outdoors at their own space.
Go Outdoors also offer a host of out door equipment and furniture that can enrich ones out door adventure. The items on offer come from reputed manufacturers known for their quality and eye for detail.