---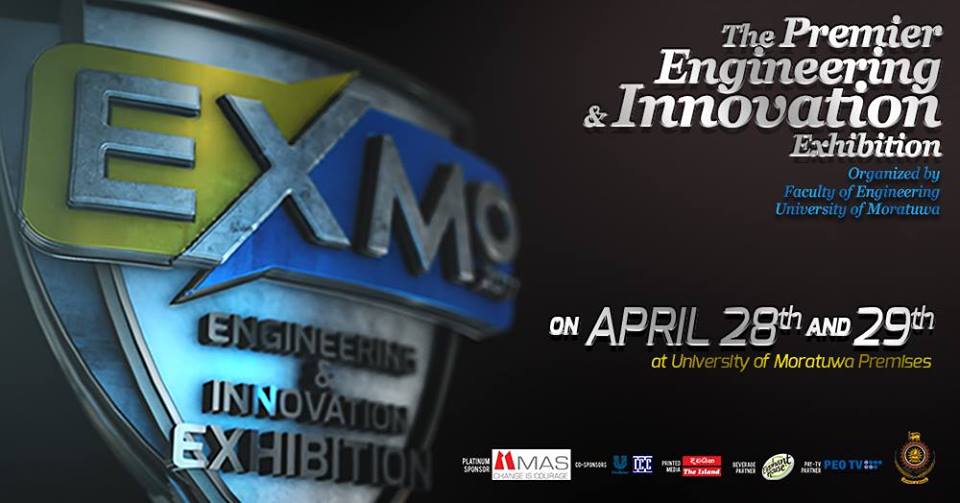 The Faculty of Engineering of University of Moratuwa is organizing EXMO 2017, the engineering exhibition to enhance the bond with the faculty with the industry and with the society. As a leading figure in the technological development of the country, it has been a responsibility to unveil the innovative ideas of the undergraduates to the society and enhance the awareness of the local community regarding new and trending technologies.
The event demonstration can be separated in three main areas. Final year project demonstrations, competition series and educational session series. Undergraduates who have been educating and improving themselves for four years and about to step towards the corporate world are the final year students. Final year project is a mode of conveying the sound knowledge and harnessing the four years of the university education. In EXMO 2017, Final year research projects will yield a prominent place among the exhibits.As energetic, interactive and entertainment sessions a series of competitions will also be organized by each department for school students and students from other universities. Each department will be creating the competitions which are relevant to their field of study. A series of educational sessions are being organized to enhance the knowledge of the technology of school students, undergraduates of the University of Moratuwa, undergraduates from other universities and general public. Experts of the industry, lecturers of the university and undergraduates will be conducting the sessions.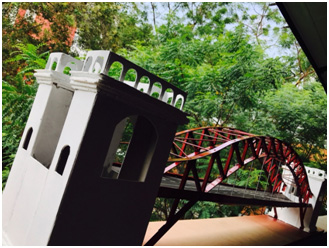 Chemical and process engineering is one of the leading engineering disciplines in worldwide. The Department of Chemical and Process Engineering of the University of Moratuwa with the intention of developing a sustainable future will be demonstrating exhibits, laboratory practical, product developments and project developments under the disciples such as petrochemical, mineral processing, food, pharmaceutical, biotechnology, polymer and ceramic industries.
Department of Civil Engineering at the University of Moratuwa is one of the strongest and well established academic departments in the Sri Lankan University system. In EXMO 2017, it will be focused on areas such as megapolis, environment, planning and designing of constructions, concrete, geological factors, transportation and structural mechanisms. Hydraulic lab demonstrations, Bitumen lab demonstrations and survey camp displays including games using equipment will take a distinctive share among the exhibits. Two competitions based on making an earthquake resistant building using given material within a given time and making a building which has a good structural stability, using marshmallows will also be held to enhance the interest of participants.
Computer Science Engineering is one of the most rapidly developing sectors in the world. The Department of CSE of the University of Moratuwa offers two streams of study, Computer Science and Engineering and Integrated Computer Engineering. Among the exhibits of the department will be compromised of wireless robot navigation challenge stalls, awareness session stall regarding general tips about security, computers & software, cutting edge technology stall –providing hands on experience with latest technologies and network gaming stalls. Further to improve the knowledge in a more enjoyable manner a treasure hunt, a school competition and an open competition will be organized.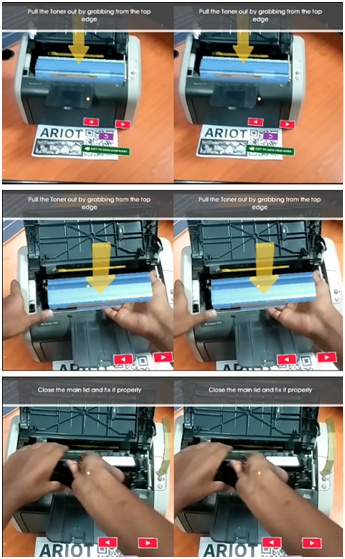 ARIOT, an IoT (Internet of Things) enabled AR (Augmented Reality) wearable system to enhance the capabilities of machine operators and repairmen
Covering a broad spectrum of mining and minerals Department of Earth Resources engineering utilize the strength of diverse expertise and a total integration to achieve a sustainable supply of the resources of the world. Mineral Lab, ocean wet lab, ventilation lab, geology lab and analytical lab experiments and displays will cover some important aspects of earth resource engineering. Live 3D mapping demonstration using drones will be one of the fascinating exhibits of the department. Apart from that, it will also be containing final year researchers and industrial stalls.
The Electrical Engineering Department is one of the leading electrical engineering institutes in Sri Lanka. The Department of electrical Engineering will be illustrating projects and exhibits in a wide scope of power engineering, electrical installation, electrical machinery and system automation and robotics. It will be a non-intersecting opportunity for them to acknowledge well-equipped laboratories dedicated to the areas of Electrical Measurements, Power Systems, Electrical Machines, Power Electronics, High Voltage, Electrical Installation on and Robotics and Automation. Apart from the laboratories and projects, a series of competition on the electrical installation criteria will be held to add more of entertainment to the sessions. Special seminars, awareness programs, and A/L practical will be conducted to gain hands-on experiences, discarding misconceptions on the electrical field and giving day today electrical knowledge.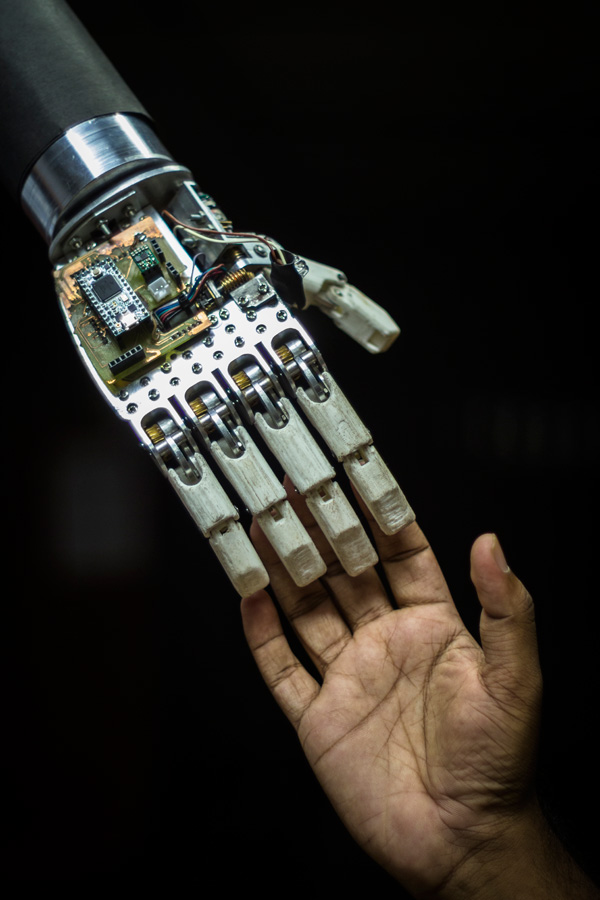 The Department of Electronic and Telecommunication Engineering molds the brightest Sri Lankan minds to be innovators and technology leaders throughout the globe. Undergraduates of ENTC department has prepared projects by collaborating their theories, experiences with the innovative ideas in various fields like Digital Signal Processing, Telecommunication, Machine Vision/ Machine Learning, Electronics, and Robotics. Special projects like IOT projects, drones, sensors, and modules will also be displayed for the knowledge of the public.
Biomedical engineering is a newly emerged engineering department of the university. With a collaboration of biomedicine and engineering, their main focus is on Neuron engineering, medical imaging, Biomechanics and many more biomedical engineering related applications. In EXMO 2017 innovative equipment specially designed by the bio-medical department for the needs of Biomedicine can be witness.
A product or equipment is not a success without proper materials. Thereby being a most demanded and important field of engineering Department of Material Science and Engineering of the university are taking measures to display developed materials and applications. Laborites like Microscopy lab, polymer lab, foundry lab, ceramic lab, testing lab and polymer lab will display the modes of managing and developing production processes to conducting research and developing materials, including investigating component failures and designing engineering items and processing tools. Final year projects and other special projects like titanic ship failure, Peltier cooler and magic with materials will steal a distinct attention of the exhibition.
Department of Mechanical Engineering of the University of Moratuwa is the leading department of Mechanical Engineering in Sri Lanka. The demonstrations and exhibits will mainly be focused on areas such as researches and innovations in various fields including automotive engineering, energy engineering, product design and manufacturing engineering and mechatronics and automation. On the exhibition, the department will be open to public with many breathtaking inventions, innovations, and creations along with workshops to enlighten your day today mechanical knowledge, Computer Aided Design competitions and the first ever car which competed in the IMechE - Formula Student Racing 2016 held in Silverstone – the UK, bringing three awards to Sri Lanka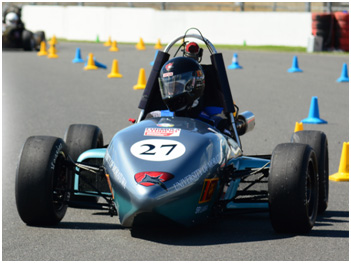 Award Winning car Which Competed in IMechE-Formula Student Racing 2016-UK
Textile and Clothing is a widely developed industry in Sri Lanka. Preserving the quality and innovation,the Department of Textile and Clothing Technology produces high-quality textile engineers to the world. Using facilities in spinning lab, weaving lab, knitting lab, the chemical lab and texting function and application of machinery in textile engineering will be explained to people. They also will use Exmo-2017 as a platform to showcase the newest technologies used in the Textile industry together with the lab tests and ongoing and succeeded projects on areas such as technical textiles, automation, and machinery.Fashion Design and Product Development, which is also a subdivision under textile and clothing engineering produce creative and unique fashion designers each year. EXMO 2017 indeed will be a proper display mode of their artistic creations to the outside world.
The Department of TLM was established as an attempt to answer the need of professional intervention in the transport and logistics industry. Presenting their knowledge and research outcomes, department of TLM will be demonstrating models, videos and stalls to educate the general public regarding airlines, airports, public transport operators, regulatory agencies and supply chains. It will also be compromised of industrial stalls and a game zone with online quizzes.