---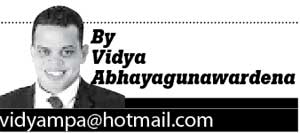 People can be disabled for various reasons. Some are born with mental and physical disabilities. In today's civilized world looking at disability from a human rights point of view and disabled communities are mainstreaming into the development process. They are not treated as a separate group any more, nor does one engage with them with charity base approaches. But unfortunately, only a very few countries in the world today still continue with charity-based approaches (seeking merits) though they are members of the United Nations. Sri Lanka is not an exception in this case.





Disabled Community in Sri Lanka


The PwD fall into four major categories namely Physical Disabilities, Deaf and Hearing Impairment, Blind and Visual Impairment and Intellectual Disabilities representing from child, young, adult of women and men (all age groups). Due to 30 years of armed conflict, not only armed forces personals and combatants but also considerable number of children, youths and adults - both male and female - became disabled. This was adding more numbers apart from people met with regular accidents or born with disabilities or become disable due to the result of sickness or disease. The senior citizens also prone to be restricted with movements due to dysfunction of the body as a result of aging.


According to the world accidents' statistics, in recent years, the rate of road accidents has been increasing in Sri Lanka at an alarming rate. Sometimes victims are not fully recovered and become physically disabled permanently. In accordance with global trends, the aging population in Sri Lanka is also becoming proportionately increased, which would lead to an increase in age-related disabilities. To face this situation predicted long before, the Sri Lankan authorities do not have a proper mechanism in place to deliver even the minimum expected services to meet physical or psychosocial needs and/or demands.

The official statistics as per the National Census 2012; it is estimated that 8.7% of the population above the age of 5 years, live with some form of disability, amounting to approximately 1.74 million Sri Lankans. However, it is believed that the actual number of PwD are far more than the official figure and to be in the range of 12-15% of the population as the Washington Group Questionnaire used to capture disability statistics during the census was proven to be misleading and has not captured the actual figures of the disabled population.





Current Laws on Persons with Disability in Sri Lanka


The National Council for PwD which functions under the Ministry of Social Services (MSS) of Sri Lanka is the main institution responsible for matters related to disability, including policy making and Implementation monitoring as per the Protection of Rights of the PwD Act No. 28 of 1996. National Policy on Disability for Sri Lanka 2003, and Disabled Persons (Accessibility) Regulation No.1 of 2006 are another important policy and a regulation relating to PwD's. But none of the laws has sufficient provisions for addressing such issues relating to persons with disabilities in the current context and considered outdated. There is an important and historical Supreme Court judgement relating to accessibility of restricted persons but unfortunately due to non-availability of a functional and independent monitoring body, such laws are conveniently violated by the State as well as the private/corporate sector.





Sri Lanka and the CRPD


Sri Lanka became a signatory to CRPD on March 30, 2007, and by signing, agreed in principle to the norms of CRPD in front of the world body, but has still not ratified it and is the only country in South Asia. On the one hand, Sri Lanka can easily ratify the CRPD without having domestic laws and satisfied the international community to show the Government of Sri Lanka's commitment. On the other hand, it is always advisable to ratify the CRPD when the domestic law is passed in Parliament following CRPD principles and the accepted the due process.





Draft Disability Rights Bill


In March 2007, having had the Cabinet approval for Draft Disability Rights Bill, Sri Lanka became one of the signatories for the CRPD with the expectation of early ratification by passing the Rights Bill in the Parliament. Until, January 2014, MSS failed to do so as the Ministry had tried to pass an amended version on Draft Disability Rights Bill surfaced in 2009, 2011 and in 2013, which does not comply with basic principles of CRPD and not in favour of the rights of PwD but a more or less politically biased Bill even without provisions for legal redress and remedy. This was mainly due to lack of integrity by some of the Ministers in-charge and key bureaucrats responsible from time to time as well as the lack of commitment, interest and political leadership at the very highest level.

However, with the leadership of Disability Organizations Joint Front (DOJF) and a few like-minded experts in the sector, the flawed Draft Disability Rights Bill was halted from being passed in Parliament in 2006.





Social Services Ministry should be Changed to Social Development Ministry


During the last few decades, Ministry of Social Services has come a long way, and it's time to review what its real role is and the responsibility towards PwD. To suit the present day context, the name itself should change from Social Services to Social Development and its mandate should be broadened. This would help to link PwD's mainstream development processes and change the charity-based and service oriented perception to follow a broader rights-based approach more focused on linking disability into socioeconomic development with allocation of adequate funds from the National Budget to meet the demands. A responsible and knowledgeable Minister and key officials should be appointed to this ministry in the future and they should not make any personal political mileage using the issue of disability. They should work on the disability issue as a national priority and also a non-political task.





Food for Thought


Sri Lanka urgently needs to have "Sound National Policies" on crucial subjects and one such is a disability rights. As Campaign for the Sound National Policies pointed out, since independence in 1948, a major negative in Sri Lanka's socio-economic and political development has been the lack of a solid knowledge or research-based national policy in vital areas. In this respect, a National Policy on Disability is immensely important for the post-war Sri Lanka.
Passing the Disability Rights Bill once the new government, which is to be formed in Sri Lanka after the General Elections on August 17, and setting up an independent institute for policy making and monitor implementation of the law and regulations are immensely supportive for ratification of the CRPD. This should be a high priority for the new government to take measures to guarantee the respect and dignity, and ensure the rights of this significant segment of the Sri Lankan population and measures to ensure that they can lead productive and independent lives without becoming a burden to the State and live as full and equal citizens.

Vidya Abhayagunawardena is the Country Researcher for Landmine and Cluster Munitions Monitoring (www.the-monitor.org). He can be reached at vidyampa@hotmail.com