---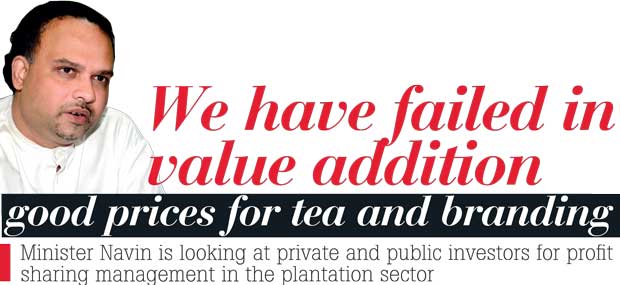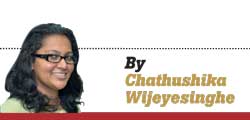 United National Party parliamentarian and the Minister of Plantation Industries, Navin Dissanayake in an interview with the Dailymirror said that the UNP has always been pro business. He said although the present government is a joint one and not completely a UNP government economic goals can be achieved as policies and the economic backbone are with the UNP. Following are the excerpts.
---


QPlantation companies do not seem to pay attention to reinvestment; for example in re planting. What are your plans regard to reinvestment?
There are certain concepts which have been put into our heads. I was also under a misconception that replanting is not happening. During one of the very first meetings I had with Regional Plantation Companies (RPCs) they assured me they have replanted invested in assets. I told them to provide me the evidence.
This is not the big issue. The bigger issue is the actual sustainability of these companies as the prices of tea have come down currently to around Rs380 per kilogramme whereas the production cost is about Rs.460. I do not know how long this can continue as it is causing a financial strain on the companies. At the moment they are barely able to pay their workers; it's a reality that we have to accept. We have to take medium, immediate and long-term plans on behalf of the industry and working on bank loans for RPCs. They [ banks] want a state guarantee for the loans and I plan to discuss it with the prime minister and finance minister. It's not an unreasonable request and we can work on that. The loan can be paid directly to the banks.


"The UNP has always been pro business and we are allowing business entities to settle to do well thereby enriching the community. That is the ethos of the UNP whereas the SLFP has been more on to to state ownership and government regulations. "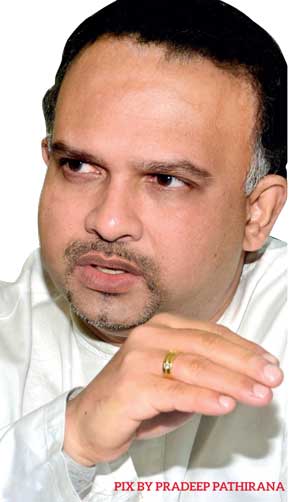 QThere were issues with regard to the payment of EPF and ETF in some plantations; Elkaduwa for example. How are you going to address this issue?
The Janatha Estates Development Board (JEDB) and the Sri Lanka State Plantations Corporation
( SLSPC) are running at a loss over twenty years. We should have gone in for private public partnership in these ventures a long time ago. The lands or estates given over the last ten to fifteen years have been done in an irregular way. The transactions have being tainted with so many allegations, I want to view these segments after I settle down.

But there has to be a capital injection to all these entities. But who is going to make such investment and what is the return for the investors? We are looking at private and public investors that will have a percentage of the profit together with the government. Plantation workers too will some of the profits. I do not see any other option. The government just cannot sustain these estates.


QIt was reported that the JEDB and Elkaduwa plantations attempted to cut and sell timber to settle EPF/ETF dues amounts but that it did not succeed due to civil groups and environmentalists. What are your views on this subject?
With regard to Elkaduwa there was a suggestion which was approved. When you say to cut down the trees it is actually involves a reforestation programme. When you are cutting one tree you are actually planting five trees. It was approved on that basis. I think there are scientific ways to do it successfully.
Projects and plans that are reported as feasible by the monitoring unit, I will approve. It will help the balance sheet of the company. EPF arrears also can be paid.


QFrom colonial times, the majority of plantation workers live in poverty. How do you plan to address that?
I think I am the twentieth plantation minister. Obviously, my predecessors have also obviously confronted this issue. They have observed the reality of the Plantation Raj and plantation companies associated with that identity. We have to be critical and say there has not been any new thinking by the plantation companies while governments have failed to capitalise on historic movements. In terms of value addition we have failed; in getting good prices for our tea we have failed; we have failed in branding too; a new economic model is necessary for the tea sector. I cannot do it alone but can be a catalyst for change and give leadership. We must bring in good investors to the plantation sector.


QThere is a serious housing issue in the plantations, demography and land distribution in the Central Province. How do you see these issues?
President Sirisena and Prime Minister Ranil have taken a historic decision to give seven perches of land to estate workers. So the estate worker becomes a partner and a cog in the process of production. Essentially he becomes a tea small holder. Because on that seven perches he can build a house, pluck his own tea and give [sell it] to a RPC or a factory nearby. It is a good model and we should push as it is also a liberalising process for the worker. Through this he will be out of the line room. I have always being saying as my father had said line rooms have to go. It is very oppressive for people to live in line rooms and as citizens that practices compassion we should not allow human beings to live like that.


Q Youth unemployment is a problem in the estate sector. Most estate children do not get to complete their education up to the GCE Advanced Level. Do you have any plans to cure this situation?
The plantation sector is a micro consideration in society. Youth unemployment in the country is quite acute. Out of 200,000 students who sit for Advanced Levels only 20,000 get into universities.

But things have improved; over the last fifteen years estate youth have entered universities.

But compared to urban areas and village areas the gap is quite significant still. We need to have crash programmes to uplift the education of estate children. Again I cannot do that alone we need the support of trade union leaders, estate companies etc.


QThere have been many calls to revamp the plantation industry. How would you address it?
Revamping is a broad word. Out of the areas that need development one is Information Technology. I think RPCs and private factory owners over the last decade have upgraded in this direction. Yet in terms of the process of manufacture and marketing tea there are issue from the supply side. Then there are logistical issues. One of the main themes proposed to me concerns the option for exporters to blend Sri Lanka tea. We are producing 320 million kilogrammes of tea per year now. Pure Ceylon tea amounts to around 100 million kilogrammes but about 220 million kilos of tea are not up to that 'A' grade level. Exporter should be able to blend and add value for export.

I think that it is the time the tea industry comes up with new ideas to add more value to tea. We also have coconut and rubber there has to be value addition there too. If you look at coconut you look at things like coconut fibre and coconut products that are trendy in the West. I do not think the government can get into business but we need a business friendly atmosphere. We cannot have business if the government regulations strangle business ideas.

The UNP has always been pro business and we are allowing business entities to settle to do well thereby enriching the community also.

That is the ethos of the UNP whereas the SLFP has been more on to to state ownership and government regulations. I do not think that is the way forward.