---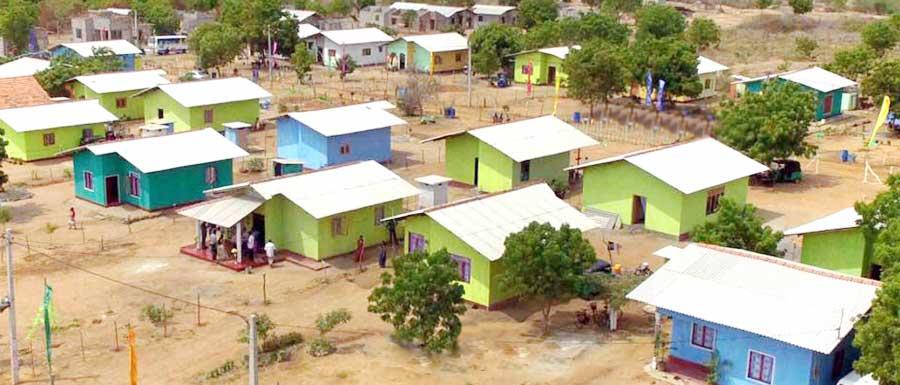 Evolution of a shelter policy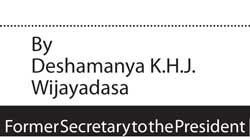 The United National Party (UNP) which came to power in July 1977 with an unprecedented majority set about the task of transforming the hitherto closed, inward-looking and stagnant economy of Sri Lanka into an open, outward-looking and vibrant economy with a view to stimulating the growth process and enhancing the quality of life of the ordinary masses. In achieving this objective, the government laid heavy emphasis on three lead projects namely; accelerated Mahaweli, housing and urban development and the investment promotion zone.
In July 1977 – when Ranasinghe Premadasa took office as the Local Government, Housing and Construction Minister – there was a backlog of around one million houses. A further one and a half million houses or shelters were substandard which consisted of rural huts and urban slums and shanties. Thus the task ahead was massive; to construct about one million or more houses and to upgrade at least a similar number. For the first time, the election manifesto promised to create a house-owning nation as follows; "Stimulate construction activity in all sectors and ensure both through institutional means and individual assistance schemes that a family shall possess its own house." The previous government during its tenure from 1970–1977 had built some 3,000 houses in all; hence Premadasa's task sounded enormous.

People's participation in housing development
Premadasa began modestly by setting a target of 100,000 houses to be constructed in five years from 1978 to 1982. The method employed was direct construction by the Department of Buildings and other State sector construction agencies. To prevent discrimination and ensure equitable distribution, he devised the Electoral Housing Programme which mandated the construction of clusters of 5, 10, 15, 20 and 25 houses per year in every electorate during the period 1978 to 1982. Simultaneously, he commenced the construction of model villages known as the "Udagam" programme. Before long, Premadasa realised the direct construction method employed by him was impersonal, least cost-effective and hence counterproductive.
Thus in 1982, when Premadasa initiated the One Million Houses Programme 1983-1987, he abandoned the direct construction method and switched over to State-aided housing development "of the people, for the people and by the people" with optimum people's participation. This was an instant success; as the people had a hand in designing, constructing and managing their own housing development with critical inputs provided by the State. The people determined the size and shape of the house and contributed local material and labour. The government provided land and gave financial assistance to purchase cement, timber, tiles and at times to hire skilled labour. Sri Lanka's Housing Development Programme became a model for other developing countries. Premadasa successfully moved a resolution at the United Nations General Assembly in 1980 which led to the declaration of the year 1987 as the International Year of Shelter for the Homeless.
Gam Udawa movement injected a new life of vigour and vitality to many villages which remained in abject poverty
The origin of his vision is found in his book titled 'Peramaga Lakunu' which was published in 1976

National development via human settlements development
Premadasa's singular shelter crusade unravelled not only to Sri Lanka but also to the entire developing world an exceptionally cost-effective conceptual framework as well as a workable implementation strategy of human settlements development conducive to national development. He reiterated that adequate shelter must be recognised as being more than just four walls and a roof. At the very least, adequate shelter should include security of tenure, a reasonable access to infrastructure, a means of livelihood and basic services such as water, sanitation, electricity and access to other basic amenities such as healthcare, education and social welfare. As the movement gathered momentum, human settlements, shelter and village reawakening became an ideology as well as a way of life. In his brilliant address at the ILO Conference on Workers Housing on March 16, 1987, Premadasa made the following prophetic remarks: "Shelter is not charity. It is a necessity. Shelter must liberate; not suffocate. Shelter programmes must create hope in dwellings; not allow people to dwell in hope. Shelter must mobilise the social dynamic in society as against the dynamite in society."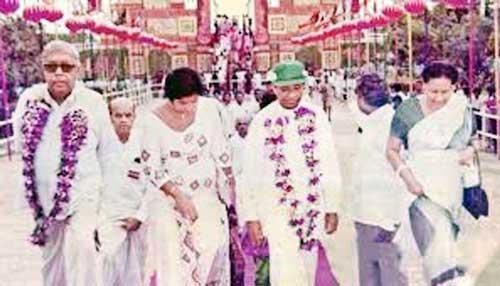 Ranasinghe Premadasa's vision of national development via human settlements development was characterised by several unique features. It was founded on time-tested and time-honoured principles such as sustainable use of resources, heavy reliance on traditional knowledge and wisdom and the optimum utilisation of the most abundant and freely available resources namely labour, water, land and building material as against other scarce resources such as capital and technology. The origin of his vision is found in his book titled 'Peramaga Lakunu' which was published in 1976. In his book, he identified the causes of abject poverty of the rural masses as lack of income and productive employment; proper shelter, water and sanitation; leading to squalor disease and lethargy. His modus operandi was to unleash the latent forces of human energy and ingenuity through moral and economic empowerment of the people.

Premadasa was quick in realising that; for successful implementation, his vision has to be converted into a strategy. His human settlements development strategy was four-pronged. Firstly, it was participatory in character in critical areas such as decision-making, planning and implementation. Secondly, it was not piecemeal and sectoral but integrated and holistic. Thirdly, it steered clear of ideological considerations and harmonised and blended the best in capitalistic enterprise and social welfarism. Fourthly, it was mandatory that the physical and administrative infrastructure was in prime operational condition before embarking on new programmes and projects.

Premadasa built a powerful organisation for conceptualising, articulating and implementing a massive human settlements development programme. Soon after being appointed the Local Government, Housing and Construction Minister in 1977, he set about task of creating the necessary legal, institutional and administrative framework through the enactment of the National Housing Development Authority Act and the Urban Development Authority Act. Immediately following on the passage of the legislation, he proceeded to establish the National Housing Development Authority and the Urban Development Authority.

Today, Gam Udawa and Premadasa are synonymous
Today, four decades after the commencement of the crusade for the provision of shelter for each and every deserving family in Sri Lanka, Gam Udawa or the village reawakening movement has become the champion as well as the flag -carrier of the Human Settlements Development Programme in Sri Lanka. Gam Udawa or village reawakening was indeed the brainchild of President Premadasa. His Gam Udawa motto was "Gama Hada Rata Hadamu" or national development via village development. The Gam Udawa movement injected a new life of vigour and vitality to many villages which had been sadly neglected and remained in abject poverty without even the basic amenities let alone basic infrastructure. Premadasa's shelter policy benefitted all deserving people without any discrimination. Also, human settlements development was evenly and equitably distributed in all parts of the country without any racial, religious or caste distinction.

The village reawakening movement provided not only decent and durable shelter and land ownership, but also basic common amenities such as water, sanitation, electricity and road frontage. It reintroduced the ancient "Gamgoda" or cluster settlement system as against the prevalent disorganised linear settlement pattern. More than anything else, it facilitated the hitherto forgotten harmonious community living which promoted mutual self-help, cooperative living and the spirit of caring and sharing. The fact that model villages have become a permanent fixture in our landscape today, speaks volumes about the tremendous success of
"Gam Udawa."