Child begging – worst form of child labour – ILO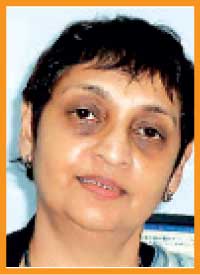 "The International Labour Organization (ILO) convention 182 Section III clearly states that using children for illicit activities such as begging is one of the 'worst forms of child labour' since the circumstances in which it is carried out, is likely to harm the health, safety and morals of children," ILO – Sri Lanka Senior Programmes Officer (Employment and Child Labour Focal Points) Shyama Salgado said.

Ms. Salgado pointed out that since most children used for begging are very young and are in no position to object to being exploited and also since they are unable to leave the 'networks' they are employed in, in a hurry, it is also considered as a form of forced labour.

"Most of the children used for begging fall into the age category declared by the government as the age of compulsory education (5 - 16). Moreover, they are vulnerable for sexual exploitation and other forms of abuse. Therefore, using children to beg is in violation of not one but several child rights including protection, education and nutrition," she added.