Some of the cases currently under investigation
Mr. De Silva highlighted some of the cases that were currently being investigated.
One of the main allegations being investigated is the allegation against Former Defence Secretary Gotabaya Rajapaksa over misusing state funds and using personnel of the state-owned security firm, Rakna Arakshaka Lanka Limited (RALL) for the presidential election campaign. There was one petition alleging that in his capacity as Defence Secretary he had misused Rs.6 million in state funds and used some 500 RALL employees for the presidential election campaign. Another allegation was that of deploying 150 Civil Defense Force personnel for the presidential election campaign after replacing their usual uniforms with uniforms of another type. The leasing of weapons of this state owned security firm for private use was another allegation against the former Defence Secretary.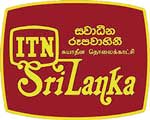 The PRECIFAC noted there were a large number of construction related issues that came under the Ministry of Economic Development all around the island. Mr. De Silva said that the procedures that need to be adopted had not been observed while it also appeared that government officers had been used by politicians to achieve their ends. He added that large sums of money had been mishandled and misused in overestimations of costs and other frauds. There were also other allegations against the Urban Development Authority (UDA) and local government authorities – mainly divisional secretaries and politicians at local levels – with regard to disposal of government land with questionable documents. Some of the petitions also cover road development projects.
The Commission is investigating the allegation that ITN has not received Rs. 115 million from former President Mahinda Rajapaksa for the advertisements broadcast during the last Presidential Election campaign. It is also alleged that ITN has charged double the amount for airtime from Mr. Rajapaksa's main opponent Maithripala Sirisena during this period for Presidential Election related advertisements. Furthermore, Rs. 8.9 million had to be reimbursed to Maithripala Sirisena for not broadcasting his advertisements even though payments had been made to the ITN.
There are allegations of misappropriation and misuse of Sri Lankan Airlines subsidiary, Sri Lankan Catering. It is alleged that millions of rupees worth of catering services had been used without payment for Carlton rugby tournaments, International Indian Film Academy Awards (IIFA) and events for Carlton Preschool run by former President's wife Shiranthi Rajapaksa. The loss is estimated to be millions of rupees.
There are allegations against the Mahiyangana Divisional Secretary and the Chairman of the Pradeshiya Sabha in a case of handing over government land and building constructions without permission.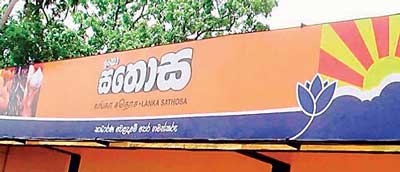 There are allegations of financial fraud with regard to the Ceylinco Shriram Building and land. The Commission noted that the construction on this land next to Temple Trees was halted due to security reasons and the land was acquired by the Government. The High Courts ruled that the land should be sold and the shareholders should be paid. When it was to be sold, the then government had received an offer from a Singaporean firm for Rs. 7.68 billion. However the land was sold for just Rs. 3 billion to a different company.
There are allegations of misappropriation in purchases and destroying of goods at Sathosa.