---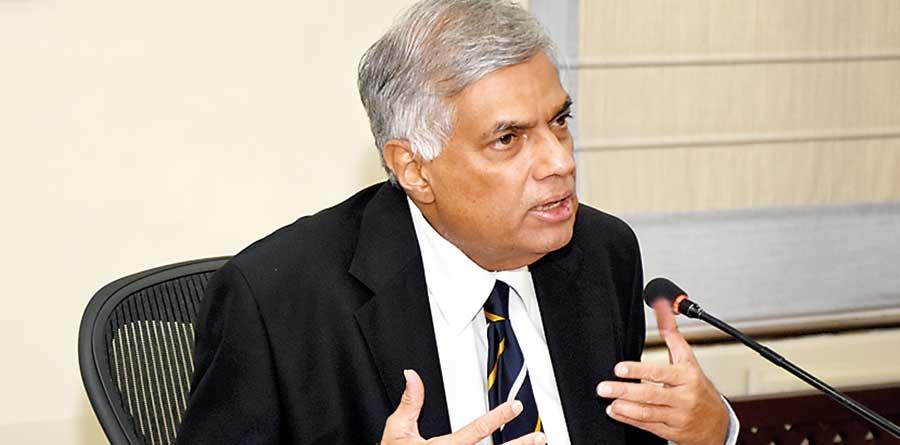 Prabhakaran gambled hoping for an easier challenger
Ranil's meek reaction to Dissanayake-rhetoric on Karuna and unreliable nature during the peace-talks
The Liberation Tigers of Tamil Eelam (LTTE) effectively chose the President of Sri Lanka in 2005. Yes, the Tigers did it - a few empty ballot boxes from Omanthai moaned their way back to the counting centres.CMEVcalled upon Commissioner to use his power and authority as Commissioner of Elections to call for a re-poll of the north and east in order to ensure a free and fair election. An almost total absence of participation in the polls and an atmosphere of violence and intimidation in much of the North and East significantly affected these elections.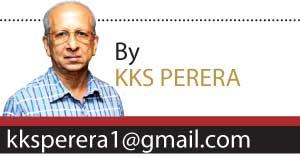 PAFFREL, however, did not demand a re-poll, but said, "…an absence of participation in the polls; violence and intimidation in the North and East have drastically affected the results." The LTTE called people to treat November 17 as a day of mourning. Shops were closed and people remained inside, but stopped short of hoisting black flags. A grenade was thrown at a polling booth in Chenkaladdy, injuring six people. A total of 14,500 people had been registered to caste vote at this location but only 3,200 had voted.

The UNP demanded a repeat election in the North-East, saying voters had been deprived of their franchise by the LTTE's call. Election Commissioner declined to re-poll, affirmed that the heeding of the LTTE call would not have affected the outcome compelling the UNP to abide by the victory of Mahinda Rajapaksa. Observers claimed that Ranil Wickremesinghe's defeat was not just because of the boycott in the north and east, but also because of some Tamils in Colombo, did not vote for him; while others thought the LTTE denied Ranil's potential votes, and also facilitated electoral fraud on behalf of MR. In the predominantly Tamil Batticaloa in the East, MR, in spite of campaigning on a Sinhala/Buddhist platform, had apparently secured fair percentage of votes, they said. Complaints were made that angry crowds gathered at LTTE-controlled areas to prevent Tamils from leaving to cast their vote in polling booths in Army-controlled regions.

Some thought it was a major miscalculation by the LTTE leader, which perhaps was the main reason for their obliteration. But Prabhakaran had problems with Ranil's government [2001/2004] because of his unreliable nature during the peace-talks. It was Ranil who convinced the international community to label LTTE a terrorist group. This school of thought believed the LTTE were convinced that his presidential run would be disadvantageous towards their objective of achieving Eelam. The LTTE was considered, in this time period as an invincible force, and most, both Sinhalese and Tamils expected a diplomatic solution to the problem. They thought the mindset of the LTTE was to convince the government to accept their deal, and not fight a war.

Now, Ranil and MR were even. Plus, it appeared Ranil had the minorities on his side. Large numbers turned out to back their candidates of choice in that November 2005 Presidential election: they voted mainly in the Sinhala dominated south and in parts of the Tamil/Muslim east. A near-total boycott in the Tamil dominated North after the LTTE and Tamil parliamentarians advocated a stay away; they called for a boycott without in fact saying it. Earlier, the Tigers said they would not interfere in the elections. Less than 2% of voters in Jaffna cast their vote. Turnout was low in Batticaloa, Trincomalee and Amparai as well, though Muslims and Sinhalese voted. LTTE cadres burned tyres and manned barricades at points between LTTE-controlled and Army-controlled areas in the midst of furious condemnations from supporters of the UNP and election monitors. UNP candidate Ranil, was relying on a large number of Tamil votes.
"Prabhakaran had issues with Ranil's govt [2001/2004]. It was Ranil who convinced the intl. community to label LTTE a terrorist group"

State Department, US and EU condemned Prabhakaran, accusing them of interfering with the poll and of intimidating Tamils into boycott. Sri Lankan Monitoring Mission of International ceasefire monitors issued a statement saying the LTTE set up barricades, and the authorities should have guaranteed there was free movement of people. However, Daya Master, the LTTE spokesman said that it was crowds of unarmed civilians who gathered, not LTTE soldiers. Spokesmen expressed their disinterest toward the poll, he said. "It is not our business to prevent them, but if our people want to demonstrate, we will not stop them." He said. Entire Kilinochchi district, only one voter out of 66,596, voted! – and he picked Ranil. "We have never observed anything like that before. I can't say what caused this." Elections Commissioner Dayananda Dissanayake said. 701,000 were eligible to vote in Jaffna; only 8,500 people voted, and 5640 for UNP and around 2000 for MR. In Vanni district, [Mullaithivu, Mannar and Vavuniya], out of 250,386 registered voters, 85,874 cast their votes; of which Ranil received 65,798 against MR's 17,196. In Trincomalee, where voters are equally divided 26.4%, 32,7%, 34.3%, into Sinhalese, Muslims, and Tamils, out of 239,600 registered voters, 154,300 cast their ballot. Ranil had got just over 92,000 for and MR 55,700 votes. In Batticaloa District, [Kalkudah, Pattiruppu and Batticaloa], out of 318,728 eligible voters, 121,514 for Ranil, and 28,836 for MR.

EU Election Observation Mission (EUEOM) Chief Monitor John Cushnahan said:
"The LTTE does not want anybody to take away its authority over the people in the North-East. They have to be strongly condemned for thwarting the franchise of people in the region. We cannot justify what it did to people by obstructing their right to vote by intimidating them and creating violence"— The EU monitors called it as absolutely 'unacceptable' and 'undemocratic' the LTTE denying the constitutional rights of voters at the November 17 Election through intimidation. John Cushnahan - Chief Monitor, EUEOM [European Union Election Observation Mission-2005; Presidential Election] The LTTE and the TNA issued a joint statement on the eve of election, November 10, 2005 saying, 'it is pointless to show any interests in the elections' creating an atmosphere of fear and doubt in the minds of voters. It added that, they enforced this prohibition by creating a situation which was widespread with intimidation and violence.
MR-Prabhakaran Talks
In a strongly-worded letter which President Chandrika Bandaranaike Kumaratunga wrote to SLFP nominee Mahinda Rajapaksa, saying:
"…You said that you wanted to make peace by meeting LTTE leader Prabhakaran. The Government has decided that devolution of power is the answer to establish peace without dividing the NATION. There is no solution in the world as suggested in your accord, where any devolution of power could be realized based on a unitary state arrangement. If you meet LTTE, you may only have to eat a piece of cake and come back. Can you explain to the nation as to what could be accomplished through your agreement?."
Why did Prabha, LTTE want MR so badly?
UNP Presidential candidate Ranil Wickremesinghe summarized his plans to build an international airport in Wellawaya and a harbour at Oluvil; said he supposed that harbour and airport would link the people of different races. Naveen Dissanayake addressing a meeting said Prabhakaran was unable to wage another war as the LTTE's renegade Eastern leader Karuna had decided on his diversion, and that Karuna had the full backing of Ranil. Karuna faction was a creation of the CFA. But the statement was made on the eve of Prabha deciding LTTE's role in the elections. The Karuna issue was the basis for disagreement or dissatisfaction with the LTTE leadership. The Dissanayake remark had spread to the North; posters came up calling for a boycott of the elections.

Ranil's first response was to deny the statement, and that the reporters would have got it wrong. He sent a denial, but the Tamil newspapers stood by their account saying that they had the tape. The Uthayan in Jaffna, ran a front-page report analysing the depth of the statement. It speculated rather aggressively, that this was a planned attempt by Navin Dissanayake to have Ranil defeated; so that his father-in-law Karu Jayasuriya, the UNP's deputy leader becomes the next leader after the polls. Party seniors called for action against the young man, and wanted him to make a denial at a media conference, but Ranil came to his rescue: a grave mistake committed by him, which cost him the Presidency in 2005.

Had Ranil won; perhaps he would have dragged the war on trying alternatives including a federalist solution. Prabhakaran gambled on an issue hoping for an easier challenger, but he ended by letting loose a vicious enemy that was much worse than anything they countenanced before. They further thought that LTTE expected MR would be easier to manipulate than Ranil, and that's why they enforced a boycott in the North-East. Ranil has tactically split the MR campaign in two, with considerable assistance from CBK. A few SLFP stalwarts revived Ranil in their minds and the latter used his image as the hard worker of improbable success: the highly criticized ceasefire, and a national government with CBK holding office. He was trying to prove that he was the wizard; the cheery assassin - who was politically killed by Prabha.

LTTE greatly miscalculated the influence of family rule. In previous regimes where each member of hierarchy was an independent individual; Rajapaksas, as brothers, could cohesively work toward a common target without any pressure— Gotabaya, the military man as Defence Secretary was given full authority and a free hand by his brother Mahinda who had no reason to suspect. Their combined determination added the confidence to pursue an aggressive answer to the conflict, and the LTTE simply were not geared up for it.