---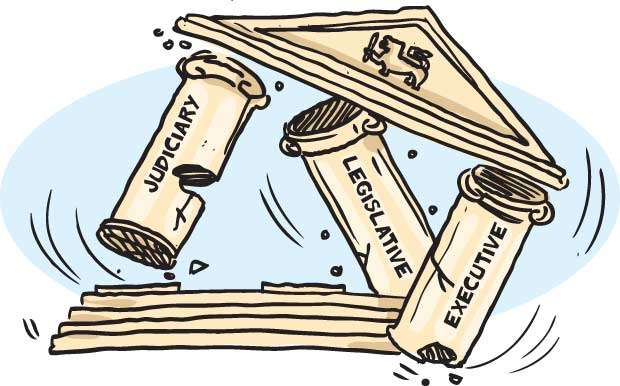 How self-centred or other-centred are we? This being the principle virtue of our character, one of the main ways to measure or recognise it is our critical role as volunteers or first responders in emergencies and crises. Do we think of self-survival and run away from it or do we have the courage to take a risk and run into the situation with the intention of rescuing or helping someone or doing whatever possible?
The Good Samaritan parable being one of the most powerful and important examples, the exiled Tibetan Buddhist leader the Dalai Lama has also said that the intelligent way to be selfish is to work for the welfare of others. The civil rights crusader Martin Luther King, Jr. has challenged the world by saying life's most persistent and urgent question is, "What are you doing for others?"
Two of the greatest figures of modern times have also given us gems on volunteerism or being first responders in a crisis or emergency. India's legendary visionary Mahatma Gandhi has said the best way to find yourself is to lose yourself in the service of others while one of the world's greatest scientists Albert Einstein has said only a life lived for others is worth living. He may have meant this is more powerful than splitting the atom.
These reflections and thoughts for contemplation came to mind as the United Nations marked the International Volunteer Day.
The UN General Secretary António Guterres in a statement says, the diverse and dynamic role of volunteerism in promoting the Sustainable Development Goals merits strong support from Governments and other stakeholders. On this International Day, he has thanked volunteers for their efforts to leave no one behind.
According to the UN, International Volunteer Day (IVD) mandated by the UN General Assembly, is held each year on December 5. It is viewed as a rare chance for volunteers and organizations to celebrate their efforts, to share their values, and to promote their work among their communities, non-governmental organizations (NGOs), UN agencies, government authorities and the private sector.
Apart from mobilising thousands of volunteers every year, the UN Volunteers (UNV) programme contributes to peace and development by advocating the recognition of volunteers and working with partners to integrate volunteerism into development programming.
This year's theme is 'volunteers build resilient communities'.
This year, IVD celebrates volunteer efforts that strengthen local ownership and the resilience of the community in the face of natural disasters, economic stresses and political shocks. Every year, more than 6,500 UN Volunteers serve with UN entities in some of the most challenging environments across the world, and 12,000 UN Online Volunteers complete more than 20,000 assignments online through the UNV Online Volunteering service.
Sri Lanka today is suffering from a political shock and economic stress in the aftermath of the worst political turmoil since independence. President Maithripala Sirisena's decision on October 26 has left Sri Lanka in a crisis where some say we have two governments or two Prime Ministers while others say we have no government, no prime minister and no Cabinet. Social media has portrayed the President as the government today while the Supreme Court and the Court of Appeal are due to give important verdicts in the coming days.
With many politicians now being seen as market place commodities if not something worse, this is the time for volunteer impartial groups and emergency first responders to come forward courageously and inspire civil society in determining the course of affairs which could change the history of Sri Lanka.