---


he Youth Commission had repetitively urged in their report that vocational training facilities be increased so that youth will be able to acquire non-academic skills and join the private sector or engage in self-employment.
Report says that there is a grave mismatch between Education and Employment.
The report says that the "problem of generating employment is a far-reaching one requiring the government to engage in systemic planning". It had added that "experts are of the view that the economy would have to grow at a rate of 7% to 13% and at present it seems unlikely that we will meet such targets".
The report adds that "economic growth will only be a success if realistic policies for industrialization are introduced". It said:
"Sri Lanka will not be able to extricate herself unless we attempt to achieve the desired growth rates."
Elected representatives have neglected their responsibility to ensure a decent future to the people. Haven't they created inequality?
Shouldn't we remember that due to internal conflicts and insecurity, the development in the country most times had been seriously affected.
"Poor and desperate Sri Lankan citizens have now become more volatile and frenzied. Lazy public officials sit in air-conditioned offices wasting both time and resources"

Poverty has created multidimensional problems. It goes far beyond economics to include among other things, social, political and cultural issues. Some like John Burton (1997) argue that poverty as a result of lack of human needs lead to reactions that creates conflict.
The human needs theory championed by Burton shows how conflict and instability in developing countries arise because people are denied not only their biological needs, but also psychological needs that relate to growth and development.
According to experts, social strife and revolutions are not brought out by the conspiratorial or malignant nature of man; rather revolutions are derived from poverty and distributive injustice.
The Commissioners had mentioned that "to alleviate what we see as a basic cause for rural youth disenchantment, we suggest that the government reconsiders its priorities which underpin resource allocation strategies to ensure a massive transfer of resources to the rural areas and to the urban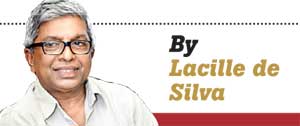 slums and shanties".
It had also mentioned "People in their representations wanted an equitable share of resources; education, health, land, water, power fuel but government, they felt, continued a Colombo-Centred development policy".
The Report had also urged that a minimum salary which will constitute a living wage and a fair wage be determined. Isn't it a pity that all these have fallen into the deaf years?
Consequences are frightening. In fact, those who made representations before the Commission had stated that they want people centred development, which was lacking and had wanted protection for local industries, especially handloom etc. Those who came before the Commission had demanded decentralised administration with adequate administrative powers to the periphery.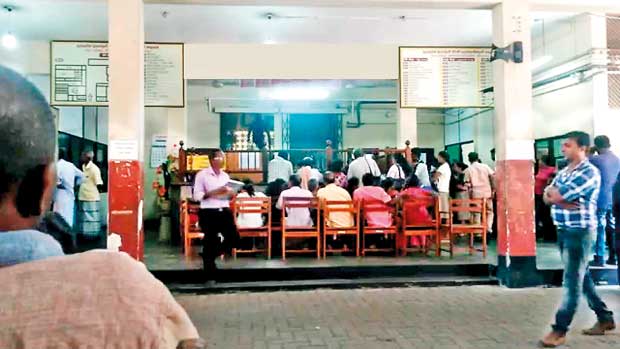 Successive governments have failed to look in to the questions as to why the rural youth are disinclined to seek blue collar jobs and have shown an inclination to seek white collar jobs. Accordingly, industrialists both large and small are facing serious difficulties in attracting workers. It has also been revealed that youth seek employment overseas in countries like Korea because they get better pay than in Sri Lanka. Does this mean that we need a crucial change in our perceptions in order to address all these unresolved issues even belatedly?
Shouldn't we take serious note with regard to diminishing resources, excessive public debt?
What we have experienced is increasing poverty. Most of the housing used by the poor is decrepit.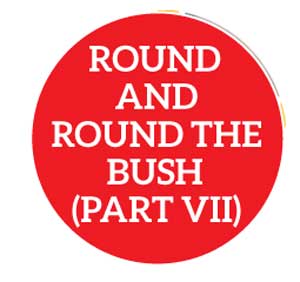 Government buildings are in various state of disrepair and decay. Public transport is overcrowded and overused. Public latrines are in very bad shape. We should not forget that this is the century of the 'urban revolution'. Over a period of around 60 years, the developing world's urban population had increased more than even tenfold. Experts are doubtful whether the governments in the third world could prepare themselves to meet the ever increasing challenges before them. Shouldn't the politicians feel ashamed because the public have now lost their patience owing to these deficiencies?
Due to numerous welfare schemes that had been in operation, Sri Lankans are by nature lazy. They need quick money and do not like hard-earned money. They prefer joining the public sector thinking that they could make ill-gotten money and take life easy to improve their living standards.
Poor and desperate Sri Lankan citizens have now become more volatile and frenzied. Lazy public officials sit in air-conditioned offices wasting both time and resources unable to find solutions to burning problems. Our governments have however continually borrowed and spent public resources heavily having stolen growth and development without providing good jobs and effective public services to the people. There is corruption, murder, lawlessness, abuse of power and total absence of a futuristic vision to take the country forward.
"Strife and revolutions are not brought out by conspiratorial nature of man; rather revolutions are derived from poverty and distributive injustice."

The present government therefore has been elected in order to restore social order, restoration of a just and fair laws, rules and regulations to strengthen our democracy, the economy, civic spirit, culture, reform the public sector etc. Most importantly, shouldn't they plan strategies to ensure improved economic and employment opportunities to the youth. Is this going to happen?
In Sri Lanka, it is unfortunate that as the youth population grows, so does the unemployment rate. Existing educational institutions and several other causes did not eventually provide our students with the appropriate skills to make them employable.
It is also well-known that the youth unemployment situation has been aggravated by flawed and inconsistent public policies on employment.
Shouldn't we therefore introduce a NATIONAL YOUTH EMPOWERVERMENT POLICY at the earliest? Shouldn't we take a fresh, bold and a genuine look at these burning problems at this juncture? In our country, there is conflict due to agonising pain arising from the lack of these needs mentioned above. People should not be blamed for reacting negatively. Poverty, conflict and underdevelopment in Sri Lanka are traceable to political corruption.
Enough is enough now.